Watch TV Shows Online Free
All of the free movies found on this website are hosted on third-party servers that are freely available to watch online for all internet users. Any legal issues regarding the free online movies on this website should be taken up with the actual file hosts themselves, as we're not affiliated with them.
S02E08
Legion
IMDb 8.6/10 60min
David Haller is a troubled young man diagnosed as schizophrenic, but after a strange encounter, he discovers special powers that will change his life forever.
S05E11
Forged in Fire
IMDb 8.2/10 42min
Four custom knife makers compete to make the best usable knife through a series of challenges.
S05E05
The 100
IMDb 7.8/10 43min
Set 97 years after a nuclear war has destroyed civilization, when a spaceship housing humanity's lone survivors sends 100 juvenile delinquents back to Earth in hopes of possibly re-populating the planet.
S09E23
The Middle
IMDb 7.5/10 22min
The daily mishaps of a married woman and her semi-dysfunctional family and their attempts to survive life in general in the town of Orson, Indiana.
S15E24
NCIS
S04E23
The Flash
IMDb 8.2/10 43min
Barry Allen wakes up 9 months after he was struck by lightning and discovers that the bolt gave him the power of super speed. With his new team and powers, Barry becomes "The Flash" and fights crime in Central City.
S06E04
Elementary
IMDb 7.9/10 60min
A modern take on the cases of Sherlock Holmes, with the detective now living in New York City.
S04E12
iZombie
IMDb 8/10 42min
A medical resident finds that being a zombie has its perks, which she uses to assist the police.
S04E04
Good Witch
IMDb 7.3/10 48min
"Good Witch" will take viewers on a new magical journey with Cassie Nightingale and her daughter Grace. When Dr. Sam Radford moves in next door to Grey House with his son, they are charmed by the 'magical' mother-daughter duo.
S16E20
Family Guy
IMDb 8.2/10 22min
In a wacky Rhode Island town, a dysfunctional family strive to cope with everyday life as they are thrown from one crazy scenario to another.
S02E05
Westworld
IMDb 9.2/10 60min
A series inspired by the 1973 film of the same title written by Michael Crichton about a futuristic theme park populated by artificial beings.
S03E09
Billions
IMDb 8.4/10 60min
U.S. Attorney Chuck Rhoades goes after hedge fund king, Bobby "Axe" Axelrod in a battle between two powerful New York figures.
S04E06
Fear the Walking Dead
Fear the Walking Dead
2015
IMDb 7.3/10 60min
What did the world look like as it was transforming into the horrifying apocalypse depicted in "The Walking Dead"? This spin-off set in Los Angeles, following new characters as they face the beginning of the end of the world, will answer that question.
S05E22
Brooklyn Nine-Nine
IMDb 8.3/10 22min
Jake Peralta, an immature but talented NYPD detective in Brooklyn's 99th Precinct, comes into immediate conflict with his new commanding officer, the serious and stern Captain Ray Holt.
S29E21
The Simpsons
IMDb 8.8/10 22min
The satiric adventures of a working-class family in the misfit city of Springfield.
S09E24
NCIS: Los Angeles
IMDb 6.7/10 43min
The Naval Criminal Investigation Service's Office of Special Projects takes on the undercover work and the hard to crack cases in LA. Key agents are G. Callen and Sam Hanna, streets kids risen through the ranks.
S08E21
Bob's Burgers
IMDb 8.1/10 22min
Bob Belcher, along with his wife and three children, try to run their last hope of holding the family together, which is running Bob's dream restaurant.
S02E12
The Good Fight
IMDb 8.6/10 45min
When Diane Lockhart's life savings are lost, she must start from scratch at a new firm.
S08E25
Hawaii Five-0
IMDb 7.4/10 42min
Steve McGarrett returns home to Oahu, in order to find his father's killer. The governor offers him the chance to run his own task force (Five-0). Steve's team is joined by Chin Ho Kelly, Danny "Danno" Williams, and Kono Kalakaua.
S05E22
Agents of S.H.I.E.L.D.
Agents of S.H.I.E.L.D.
2013
IMDb 7.5/10 45min
The missions of the Strategic Homeland Intervention, Enforcement and Logistics Division.
S01E12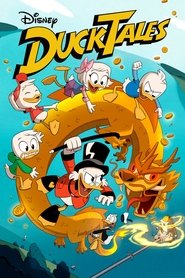 DuckTales
IMDb 8.6/10 21min
The comedy-adventure series chronicles the high-flying adventures of trillionaire Scrooge McDuck, his grandnephews - Huey, Dewey and Louie, temperamental nephew Donald Duck, Launchpad McQuack, Mrs. Beakley and her granddaughter Webby.
S07E22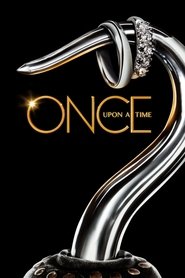 Once Upon a Time
IMDb 7.9/10 44min
A young woman with a troubled past is drawn to a small town in Maine where fairy tales are to be believed.
S03E22
Blindspot
IMDb 7.6/10 42min
Jane Doe is found in Times Square with no memory and mysterious tattoos on her body.
S02E13
13 Reasons Why
IMDb 8.9/10 60min
Follows teenager Clay Jensen, in his quest to uncover the story behind his classmate and crush, Hannah, and her decision to end her life.