Shah Rukh Khan's Movies Online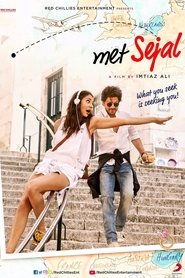 Jab Harry met Sejal
IMDb 5.6/10 min
A depressed middle-aged tour guide who lives in his own bubble gets another chance to experience and face reality through a chirpy girl.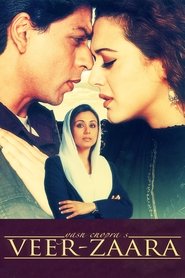 Veer-Zaara
IMDb 7.9/10 min
Veer-Zaara is a saga of love, separation, courage and sacrifice. A love story that is an inspiration and will remain a legend forever.
Chalte Chalte
IMDb 6.6/10 min
A man pursues a woman who is already engaged and eventually gets married to her. Differences between the two lead to a bitter separation that threatens to destroy their relationship forever.
Mohabbatein
IMDb 7.1/10 min
Two stubborn men with opposing beliefs battle each other - three love stories are at stake.
Jab Tak Hai Jaan
IMDb 6.9/10 min
An uncompromising film on true love from the legendary and unforgettable director Yash Chopra which is fascinatingly distinctive and contemporary.
Happy New Year
Kal Ho Naa Ho
IMDb 8/10 min
Naina, an introverted, perpetually depressed girl's life changes when she meets Aman. But Aman has a secret of his own which changes their lives forever. Embroiled in all this is Rohit, Naina's best friend who conceals his love for her.
Dear Zindagi
IMDb 7.8/10 min
Kaira is a budding cinematographer in search of a perfect life. Her encounter with Jug, an unconventional thinker, helps her gain a new perspective on life. She discovers that happiness is all about finding comfort in life's imperfections.
Raees
IMDb 7.2/10 min
Criticizing the prohibition of alcohol and illegal drugs in Gujarat, this film unfolds the story of a cruel and clever bootlegger, whose business is challenged by a tough cop.
Ra.One
IMDb 4.8/10 min
A video game developer's world spirals out of control when his shape-shifting indestructible virtual creation becomes all too real.
My Name Is Khan
IMDb 8/10 min
An Indian Muslim man with Asperger's syndrome takes a challenge to speak to the President seriously, and embarks on a cross-country journey.
Paheli
IMDb 6.7/10 min
A folk tale - supernatural love story about a ghost who falls in love with a newlywed woman.
Swades
IMDb 8.3/10 min
A successful Indian scientist returns to an Indian village to take his nanny to America with him and in the process rediscovers his roots.
Devdas
IMDb 7.6/10 min
After his wealthy family prohibits him from marrying the woman he is in love with, Devdas Mukherjee's life spirals further and further out of control as he takes up alcohol and a life of vice to numb the pain.
Kabhi Khushi Kabhie Gham...
Kabhi Khushi Kabhie Gham...
2001
IMDb 7.5/10 min
Yashvardhan Raichand lives a very wealthy lifestyle along with his wife, Nandini, and two sons, Rahul and Rohan...
Kuch Kuch Hota Hai
IMDb 7.8/10 min
During their college years, Anjali was in love with her best-friend Rahul, but he had eyes only for Tina. Years later, Rahul and the now-deceased Tina's eight-year-old daughter attempts to reunite her father and Anjali.
Dilwale Dulhania Le Jayenge
Dilwale Dulhania Le Jayenge
1995
IMDb 8.2/10 min
A young man and woman - both of Indian descent but born and raised in Britain - fall in love during a trip to Switzerland. However, the girl's traditional father takes her back to India to fulfill a betrothal promise.
Dilwale
Fan
IMDb 7.4/10 min
Gaurav, a huge fan of movie star Aryan Khanna, heads to Mumbai in order to wish his God a happy birthday. When things don't go according to plan, Gaurav's obsession with Aryan crosses the line.
Chennai Express
IMDb 6/10 min
What could have been a sad journey turns joyful for Rahul when he falls in love with a woman en route to submerging his grandfather's ashes.
Don 2
IMDb 7.1/10 min
An international gangster turns himself in, then dramatically escapes - only to face treachery and betrayal.
Main Hoon Na
IMDb 7/10 min
An army major goes undercover as a college student. His mission is both professional and personal: to protect his general's daughter from a radical militant, and to find his estranged half-brother.