Michelle Williams's Movies Online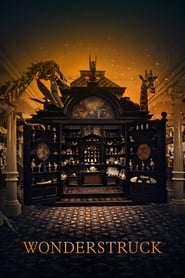 Wonderstruck
IMDb 6.8/10 min
The story of a young boy in the Midwest is told simultaneously with a tale about a young girl in New York from fifty years ago as they both seek the same mysterious connection.
The Greatest Showman
The Greatest Showman
2017
IMDb 8/10 min
Inspired by the imagination of P.T. Barnum, The Greatest Showman is an original musical that celebrates the birth of show business and tells of a visionary who rose from nothing to create a spectacle that became a worldwide sensation.
Mammoth
IMDb 6.9/10 min
While on a trip to Thailand, a successful American businessman tries to radically change his life. Back in New York, his wife and daughter find their relationship with their live-in Filipino maid changing around them. At the same time, in the Philippines, the maid's family struggles to deal with her absence.
Dick
IMDb 6.1/10 min
Two girls wander away from a White House tour and meet President Nixon.
But I'm a Cheerleader
But I'm a Cheerleader
1999
IMDb 6.6/10 min
A naive teenager is sent to rehab camp when her straitlaced parents and friends suspect her of being a lesbian.
Manchester by the Sea
Manchester by the Sea
2016
IMDb 8.1/10 min
An uncle is asked to take care of his teenage nephew after the boy's father dies.
Take This Waltz
IMDb 6.6/10 min
A happily married woman falls for the artist who lives across the street.
Halloween H20: 20 Years Later
Halloween H20: 20 Years Later
1998
IMDb 5.7/10 min
Laurie Strode, now the dean of a Northern California private school with an assumed name, must battle the Shape one last time and now the life of her own son hangs in the balance.
Suite Française
IMDb 6.9/10 min
During the early years of Nazi occupation of France in World War II, romance blooms between Lucile Angellier (Michelle Williams), a French villager, and Bruno von Falk (Matthias Schoenaerts), a German soldier.
Certain Women
IMDb 6.6/10 min
The lives of three women intersect in small-town America, where each is imperfectly blazing a trail.
Brokeback Mountain
IMDb 7.7/10 min
The story of a forbidden and secretive relationship between two cowboys, and their lives over the years.
My Week with Marilyn
My Week with Marilyn
2011
IMDb 7/10 min
Colin Clark, an employee of Sir Laurence Olivier's, documents the tense interaction between Olivier and Marilyn Monroe during the production of "The Prince and the Showgirl".
Deception
IMDb 6.1/10 min
An accountant is introduced to a mysterious sex club known as The List by his lawyer friend. But in this new world, he soon becomes the prime suspect in a woman's disappearance and a multi-million dollar heist.
Oz the Great and Powerful
Oz the Great and Powerful
2013
IMDb 6.4/10 min
A small-time magician is swept away to an enchanted land and is forced into a power struggle between three witches.
Blue Valentine
IMDb 7.4/10 min
The relationship of a contemporary married couple, charting their evolution over a span of years by cross-cutting between time periods.
Synecdoche, New York
Synecdoche, New York
2008
IMDb 7.5/10 min
A theatre director struggles with his work, and the women in his life, as he creates a life-size replica of New York City inside a warehouse as part of his new play.
Wendy and Lucy
IMDb 7.1/10 min
Over the summer, a series of unfortunate happening triggers a financial crisis for a young woman and she soon finds her life falling apart.