Watch Documentary Movies Online Free
Browse through our fantastic selection of Documentary Movies below and see if there is anything that you'd like to watch online for free from our index. There's nothing quite like enjoying an Documentary Movie or two at home with some popcorn, a large pepsi and a good feeling inside from knowing that you didn't have to dish out even a cent to watch any of these awesome movies.
Elvis Presley: The Searcher
Elvis Presley: The Searcher
2018
IMDb N/A/10 min
Elvis Presley's evolution as a musician and a man.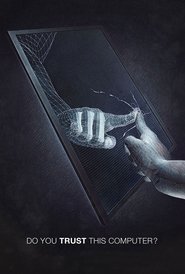 Do You Trust this Computer?
Do You Trust this Computer?
2018
IMDb 7.9/10 min
Science fiction has long anticipated the rise of machine intelligence. Today, a new generation of self-learning computers is reshaping every aspect of our lives. Incomprehensible amounts of data are being collected, interpreted, and fed back to us in a tsunami of apps, smart devices, and targeted advertisements. Virtually every industry on earth is feeling this transformation, from job automation to medical diagnostics, from elections to battlefield weapons. Do You Trust This Computer? explores the promises and perils of this developing era. Will A.I. usher in an age of unprecedented potential, or prove to be our final invention? Written by Papercut Films
The Commodore Story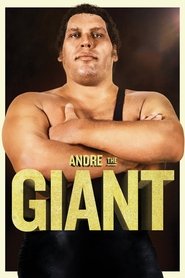 Andre the Giant
Hilarity for Charity
Hilarity for Charity
2018
IMDb 5.6/10 min
n/A
The Redeemed and the Dominant: Fittest on Earth
The Redeemed and the Dominant: Fittest on Earth
2018
IMDb 7.5/10 min
In 2017 the fittest athletes on Earth took on the unknown and unknowable during four of the most intense days of competition in CrossFit Games history. "The Redeemed and the Dominant: Fittest on Earth " captures all the drama as top athletes resembling chiseled Grecian gods descend on Madison, Wisconsin, to face a series of trials. Hercules faced 12; they take on 13. Emotions run high as a throng of Australian athletes rise to the top. By the end of the competition, some learn tough lessons-that all that glitters isn't gold, or even bronze-and some learn that they're even stronger than they realized. The best among them enter the pantheon of CrossFit giants and earn the right to call themselves the "Fittest on Earth." Written by Melissa Yinger
Tokasikajuttu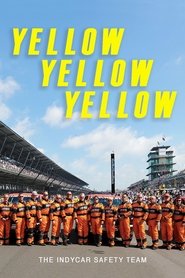 Yellow Yellow Yellow: The Indycar Safety Team
Yellow Yellow Yellow: The Indycar Safety Team
2017
IMDb 8/10 min
During Practice for the 2015 Indy 500 James Hinchcliffe (Dancing With the Stars, ABC) suffered a horrific crash that nearly cost him his life. This 1 hour television special tells the story of the fateful day and the Holmatro Safety Team heroes who saved his life. It also goes behind the scenes to see how the entire Indycar operation applies science to proactively prevent injuries and save lives.
Chasing Evel: The Life of Robbie Knievel
Chasing Evel: The Life of Robbie Knievel
2017
IMDb 7/10 min
n/A
Afghanistan: Fighting the Forever War
Afghanistan: Fighting the Forever War
2018
IMDb n/A/10 min
n/A
Red Trees
Jane
Drain Alcatraz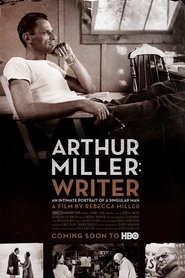 Arthur Miller: Writer
Arthur Miller: Writer
2017
IMDb 7.1/10 min
Rebecca Miller's film is a portrait of her father, his times and insights, built around impromptu interviews shot over many years in the family home. This celebration of the great American playwright is quite different from what the public has ever seen. It is a close consideration of a singular life shadowed by the tragedies of the Red Scare and the death of Marilyn Monroe; a bracing look at success and failure in the public eye; an honest accounting of human frailty; a tribute to one artist by another. Arthur Miller: Writer invites you to see how one of America's sharpest social commentators formed his ideologies, how his life reflected his work, and, even in some small part, shaped the culture of our country in the twentieth century. Written by HBO Documentary Films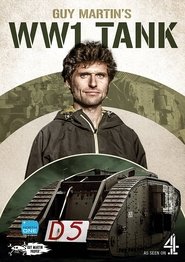 Guy Martin WW1 Tank
Shadowman
Rachel Nickell: The Untold Story
Rachel Nickell: The Untold Story
2018
IMDb n/A/10 min
n/A
Throwing Shade Live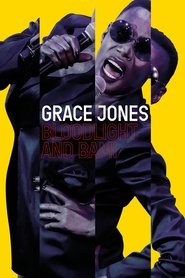 Grace Jones: Bloodlight and Bami
Grace Jones: Bloodlight and Bami
2017
IMDb 6.1/10 min
Larger than life, wild, scary and androgynous - Grace Jones plays all these parts. Yet here we also discover her as a lover, daughter, mother, sister and even grandmother, as she submits herself to our gaze and allows us to understand what constitutes her mask. The stage is where her most extreme embodiments are realised and her theatrical imagination lets loose: this is where the musical of her life is played out. The film includes Grace's unique performances singing iconic hits such as Slave To The Rhythm, Pull Up To The Bumper, as well as the more recent autobiographical tracks Williams' Bloods and Hurricane. These personal songs also link to Grace's family life, as the film takes us on a holiday road trip across Jamaica, where her family roots and the story of her traumatic childhood are uncovered. In Jamaican patois, 'Bloodlight' is the red light that illuminates when an artist is recording and 'Bami' means bread, the substance of daily life. Grace Jones: Bloodlight and Bami weaves together the layers of Grace Jones' public and private life, as she moves effortlessly between different facets: she is gypsy, artist and partying hedonist, warm and funny but also a fierce and tenacious businesswoman. The performance continues to move thematically though the film, with Love Is The Drug acting like an aria, bringing the film to its final and most touching scenes. This is a Grace we have not seen before, someone who reminds us of what it is to dare to be truly alive.
The Funeral Murders
Under an Arctic Sky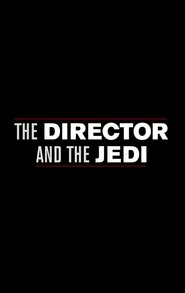 The Director and The Jedi
The Director and The Jedi
2018
IMDb 6.6/10 min
n/A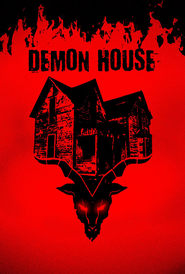 Demon House
IMDb 6.2/10 min
The story takes place with doing a docudrama about the home he purchased in Gary, Indiana. He convinces a couple of previous tenants to come back and discuss their accounts of the frightening ordeals that they endured during their stay at the home. A woman becomes possessed and begins speaking in tongues. Following the extreme amount of activity documented, production had to be halted, but the movie has been finished one year later and, boy, are you in for one edge of your seat demonic thrill ride. Written by katrinahorton
Neat: The Story of Bourbon
Neat: The Story of Bourbon
2018
IMDb 9.3/10 min
Neat is a documentary that dives into the rich and storied world of bourbon. Exploring it's colorful history, charismatic characters, and uniquely American process, the film is a celebration of the time, artistry, and relationships that make for America's only native spirit.
Unbroken: The Snowboard Life of Mark McMorris
Unbroken: The Snowboard Life of Mark McMorris
2018
IMDb n/A/10 min
n/A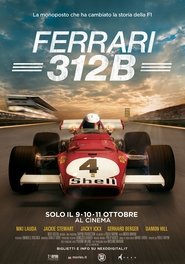 Ferrari 312B: Where the revolution begins
Ferrari 312B: Where the revolution begins
2017
IMDb 7/10 min
n/A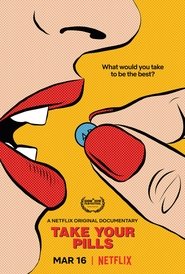 Take Your Pills
IMDb 9.2/10 min
The pressure to achieve more, do more, and be more is part of being human - and in the age of Adderall and Ritalin, achieving that can be as close as the local pharmacy. No longer just "a cure for excitable kids," prescription stimulants are in college classrooms, on Wall Street, in Silicon Valley...any place "the need to succeed" slams into "not enough hours in the day." But there are costs. In the insightful Netflix documentary TAKE YOUR PILLS, award-winning documentarian Alison Klayman (Ai Weiwei: Never Sorry) focuses on the history, the facts, and the pervasiveness of cognitive-enhancement drugs in our amped-up era of late-stage-capitalism. Executive produced by Maria Shriver and Christina Schwarzenegger, TAKE YOUR PILLS examines what some view as a brave new world of limitless possibilities, and others see as a sped-up ride down a synaptic slippery slope, as these pills have become the defining drug of a generation.
Samurai Castle
IMDb n/A/10 min
Samurai Castles The Kumamoto Castle from the 17th century was heavily damaged by a series of powerful earthquakes, but the oldest sections of stonewalls miraculously survived and avoided major damage, while newer walls all collapsed. A 3D model created from 4K drone shots unveils the wisdom of samurai warriors.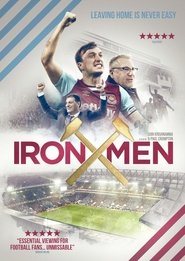 Iron Men
Heal
IMDb 6.6/10 min
Director Kelly Noonan's documentary takes us on a scientific and spiritual journey where we discover that our thoughts, beliefs, and emotions have a huge impact on our health and ability to heal. The latest science reveals that we are not victims of unchangeable genes, nor should we buy into a scary prognosis. The fact is we have more control over our health and life than we have been taught to believe. This film will empower you with a new understanding of the miraculous nature of the human body and the extraordinary healer within us all. HEAL not only taps into the brilliantd's of leading scientists and spiritual teachers, but follows three people on actual high stakes healing journeys. Healing can be extremely complex and deeply personal, but it can also happen spontaneously in a moment. Through these inspiring and emotional stories we find out what works, what doesn't, and why. Featuring Dr. Deepak Chopra, Anita Moorjani, Marianne Williamson, Dr. Michael Beckwith, Dr. Bruce Lipton, Dr. Joe Dispenza, Anthony Williams ' Medical Medium', Dr. Bernie Siegel, Gregg Braden, Dr. Joan Borysenko, Dr. David Hamilton, Dr. Kelly Brogan, Rob Wergin, Dr. Kelly Turner, Peter Chrone, Dr Darren Weissman, and Dr Jeffrey Thompson. Written by Adam Schomer
O.J. Simpson: The Lost Confession?
O.J. Simpson: The Lost Confession?
2018
IMDb 5.8/10 min
n/A
Blue Gold: American Jeans
Blue Gold: American Jeans
2014
IMDb 7.7/10 min
n/A