Featured Movies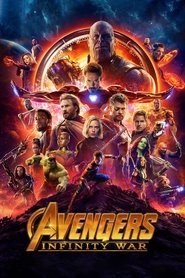 Avengers: Infinity War
Avengers: Infinity War
2018
IMDb N/A/10 156min
The Avengers and their allies must be willing to sacrifice all in an attempt to defeat the powerful Thanos before his blitz of devastation and ruin puts an end to the universe.
Get Out
IMDb 8.3/10 104min
A young African-American man visits his Caucasian girlfriend's mysterious family estate.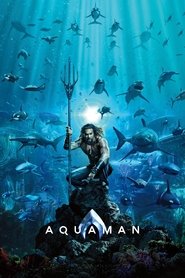 Aquaman
IMDb N/A/10 N/Amin
Arthur Curry learns that he is the heir to the underwater kingdom of Atlantis, and must step forward to lead his people and be a hero to the world.
Widows
IMDb 7.1/10 129min
Set in contemporary Chicago, amidst a time of turmoil, four women with nothing in common except a debt left behind by their dead husbands' criminal activities, take fate into their own hands, and conspire to forge a future on their own terms.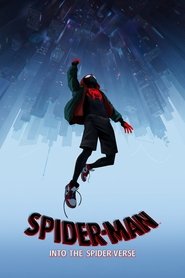 Spider-Man: Into the Spider-Verse
Spider-Man: Into the Spider-Verse
2018
IMDb N/A/10 N/Amin
Spider-Man crosses parallel dimensions and teams up with the Spider-Men of those dimensions to stop a threat to all reality.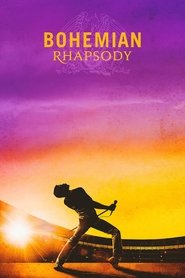 Bohemian Rhapsody
IMDb N/A/10 134min
A chronicle of the years leading up to Queen's legendary appearance at the Live Aid (1985) concert.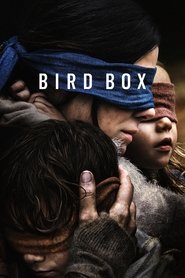 Bird Box
IMDb 6.4/10 124min
A woman and a pair of children are blindfolded and make their way through a dystopian setting.
Fantastic Beasts: The Crimes of Grindelwald
Fantastic Beasts: The Crimes of Grindelwald
2018
IMDb 7.4/10 134min
The second installment of the "Fantastic Beasts" series set in J.K. Rowling's Wizarding World featuring the adventures of magizoologist Newt Scamander.
Second Act
IMDb 5.8/10 103min
A big box store worker reinvents her life and her life-story and shows Madison Avenue what street smarts can do.
Bumblebee
IMDb N/A/10 N/Amin
On the run in the year 1987, Bumblebee finds refuge in a junkyard in a small Californian beach town. Charlie, on the cusp of turning 18 and trying to find her place in the world, discovers Bumblebee, battle-scarred and broken.
Captain America: Civil War
Captain America: Civil War
2016
IMDb 8.5/10 147min
Political interference in the Avengers' activities causes a rift between former allies Captain America and Iron Man.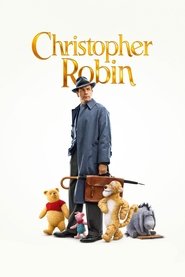 Christopher Robin
IMDb N/A/10 104min
A working-class family man, Christopher Robin, encounters his childhood friend Winnie-the-Pooh, who helps him to rediscover the joys of life.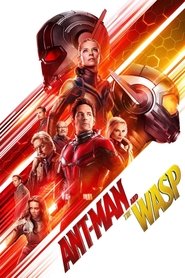 Ant-Man and the Wasp
Ant-Man and the Wasp
2018
IMDb 8.3/10 118min
As Scott Lang balances being both a Super Hero and a father, Hope van Dyne and Dr. Hank Pym present an urgent new mission that finds the Ant-Man fighting alongside The Wasp to uncover secrets from their past.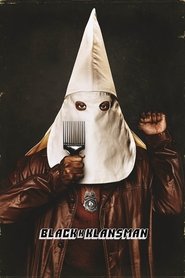 BlacKkKlansman
IMDb 7.6/10 135min
Ron Stallworth, an African-American police officer from Colorado, successfully managed to infiltrate the local Ku Klux Klan and became the head of the local chapter.
Holmes & Watson
IMDb 3.9/10 90min
A humorous take on Sir Arthur Conan Doyle's classic mysteries featuring Sherlock Holmes and Doctor Watson.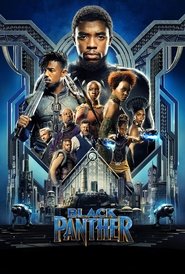 Black Panther
IMDb 7.9/10 134min
After the events of Captain America: Civil War, King T'Challa returns home to the reclusive, technologically advanced African nation of Wakanda to serve as his country's new leader. However, T'Challa soon finds that he is challenged for the throne from factions within his own country. When two foes conspire to destroy Wakanda, the hero known as Black Panther must team up with C.I.A. agent Everett K. Ross and members of the Dora Milaje, Wakandan special forces, to prevent Wakanda from being dragged into a world war. Written by Editor
Vice
IMDb 7.0/10 132min
The story of Dick Cheney, an unassuming bureaucratic Washington insider, who quietly wielded immense power as Vice President to George W. Bush, reshaping the country and the globe in ways that we still feel today.
The Mule
IMDb 7.3/10 116min
A 90-year-old horticulturist and Korean War veteran is caught transporting $3 million worth of cocaine through Illinois for a Mexican drug cartel.
Creed II
IMDb 8.7/10 130min
Under the tutelage of Rocky Balboa, light heavyweight contender Adonis Creed faces off against Viktor Drago, the son of Ivan Drago.
The Greatest Showman
The Greatest Showman
2017
IMDb 8/10 105min
Inspired by the imagination of P.T. Barnum, The Greatest Showman is an original musical that celebrates the birth of show business and tells of a visionary who rose from nothing to create a spectacle that became a worldwide sensation.
Incredibles 2
IMDb N/A/10 N/Amin
Bob Parr (Mr. Incredible) is left to care for Jack-Jack while Helen (Elastigirl) is out saving the world.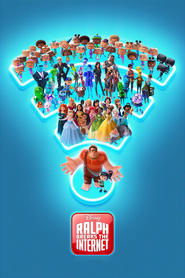 Ralph Breaks the Internet
Venom
IMDb 7.1/10 112min
When Eddie Brock acquires the powers of a symbiote, he will have to release his alter-ego "Venom" to save his life.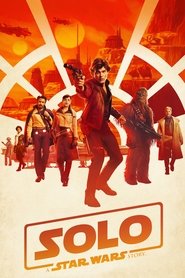 Solo: A Star Wars Story
Solo: A Star Wars Story
2018
IMDb N/A/10 135min
During an adventure into a dark criminal underworld, Han Solo meets his future copilot Chewbacca and encounters Lando Calrissian years before joining the Rebellion.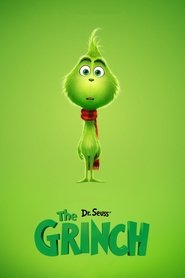 The Grinch
IMDb N/A/10 90min
A grumpy Grinch plots to ruin Christmas for the village of Whoville.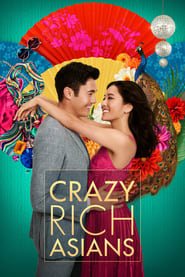 Crazy Rich Asians
IMDb N/A/10 N/Amin
This contemporary romantic comedy, based on a global bestseller, follows native New Yorker Rachel Chu to Singapore to meet her boyfriend's family.
The Hate U Give
IMDb 6.6/10 133min
Starr witnesses the fatal shooting of her childhood best friend Khalil at the hands of a police officer. Now, facing pressure from all sides of the community, Starr must find her voice and stand up for what's right.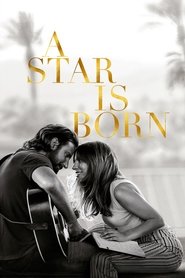 A Star Is Born
IMDb 9.2/10 135min
A musician helps a young singer and actress find fame, even as age and alcoholism send his own career into a downward spiral.
An Acceptable Loss
IMDb 7.8/10 102min
Former top U.S. security adviser Elizabeth "Libby" Lamm (Sumpter) is threatened by associates from her dark past including Rachel Burke (Curtis), a steely, commanding politician with an ...
Halloween
IMDb 8.0/10 109min
Laurie Strode comes to her final confrontation with Michael Myers, the masked figure who has haunted her since she narrowly escaped his killing spree on Halloween night four decades ago.
The Favourite
IMDb 8.3/10 119min
In early 18th century England, a frail Queen Anne (Colman) occupies the throne and her close friend Lady Sarah (Weisz) governs the country in her stead. When a new servant Abigail (Stone) arrives, her charm endears her to Sarah.