Featured Movies
Thor: Ragnarok
IMDb 8.2/10 130min
Imprisoned, the mighty Thor finds himself in a lethal gladiatorial contest against the Hulk, his former ally. Thor must fight for survival and race against time to prevent the all-powerful Hela from destroying his home and the Asgardian civilization.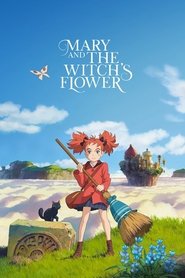 Mary and the Witch's Flower
Mary and the Witch's Flower
2017
IMDb 6.8/10 102min
Mary is an ordinary young girl stuck in the country with her Great-Aunt Charlotte and seemingly no adventures or friends in sight. She follows a mysterious cat into the nearby forest, where she discovers an old broomstick and the strange Fly-by-Night flower, a rare plant that blossoms only once every seven years and only in that forest. Together the flower and the broomstick whisk Mary above the clouds and far away to Endor College - a school of magic run by headmistress Madam Mumblechook and the brilliant Doctor Dee. But there are terrible things happening at the school, and, when Mary tells a lie, she must risk her life to try to set things right. Based on Mary Stewart's 1971 classic children's book "The Little Broomstick", "Mary and The Witch's Flower" is an action-packed film full of jaw-dropping imaginative worlds, ingenious characters, and the stirring, heartfelt story of a young girl trying to find a place in the world. Featuring the voices of Ruby Barnhill and Academy Award-winners Kate Winslet and Jim Broadbent.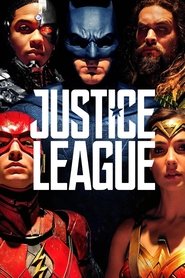 Justice League
IMDb 7.4/10 120min
Fueled by his restored faith in humanity and inspired by Superman's selfless act, Bruce Wayne enlists the help of his newfound ally, Diana Prince, to face an even greater enemy.
Guardians of the Galaxy Vol. 2
Guardians of the Galaxy Vol. 2
2017
IMDb 8.1/10 136min
Set to the backdrop of Awesome Mixtape #2, 'Guardians of the Galaxy Vol. 2' continues the team's adventures as they unravel the mystery of Peter Quill's true parentage.
Call Me by Your Name
Call Me by Your Name
2017
IMDb 8.5/10 132min
In Northern Italy in 1983, seventeen year-old Elio begins a relationship with visiting Oliver, his father's research assistant, with whom he bonds over his emerging sexuality, their Jewish heritage, and the beguiling Italian landscape.
Transformers: The Last Knight
Transformers: The Last Knight
2017
IMDb 5.3/10 149min
Humans and Transformers are at war, Optimus Prime is gone. The key to saving our future lies buried in the secrets of the past, in the hidden history of Transformers on Earth.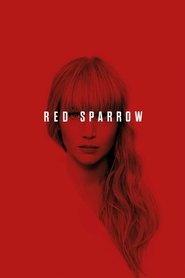 Red Sparrow
IMDb 6.7/10 139min
A young Russian intelligence officer is assigned to seduce a first-tour CIA agent who handles the CIA's most sensitive penetration of Russian intelligence. The two young officers collide in a charged atmosphere of trade-craft, deception, and inevitably forbidden passion that threatens not just their lives but the lives of others as well.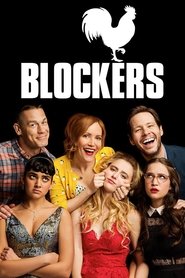 Blockers
IMDb 6.6/10 102min
Three parents try to stop their daughters from having sex on Prom night.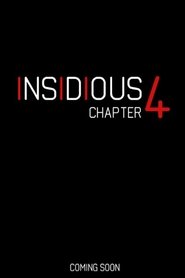 Insidious: Chapter 4
Insidious: Chapter 4
2018
IMDb /10 0min
Plot unknown. The fourth installment of the 'Insidious' franchise.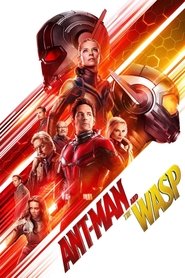 Ant-Man and the Wasp
Ant-Man and the Wasp
2018
IMDb 8.3/10 118min
As Scott Lang balances being both a Super Hero and a father, Hope van Dyne and Dr. Hank Pym present an urgent new mission that finds the Ant-Man fighting alongside The Wasp to uncover secrets from their past.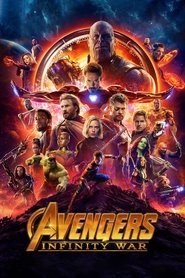 Avengers: Infinity War
Avengers: Infinity War
2018
IMDb N/A/10 156min
The Avengers and their allies must be willing to sacrifice all in an attempt to defeat the powerful Thanos before his blitz of devastation and ruin puts an end to the universe.
The Greatest Showman
The Greatest Showman
2017
IMDb 8/10 105min
Inspired by the imagination of P.T. Barnum, The Greatest Showman is an original musical that celebrates the birth of show business and tells of a visionary who rose from nothing to create a spectacle that became a worldwide sensation.
Truth or Dare
IMDb 5.5/10 90min
Eight college friends head to a "Haunted Rental" for Halloween. But when they replay the game that made the house infamous, they awaken an evil spirit intent on stealing their souls.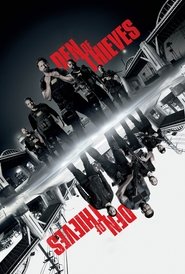 Den of Thieves
IMDb 7.5/10 140min
A gritty Los Angeles crime saga which follows the intersecting and often personally connected lives of an elite unit of the LA County Sheriff's Dept. and the state's most successful bank robbery crew as the outlaws plan a seemingly impossible heist on the Federal Reserve Bank of downtown Los Angeles. Written by STXfilms
Rocco
IMDb 6.3/10 105min
A behind-the-scene account of the porn world and its stars as they've never been seen before - and the no-holds-barred portrait of a true giant.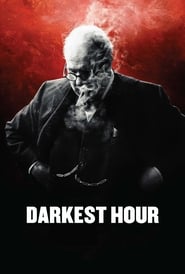 Darkest Hour
IMDb 7.4/10 125min
Within days of becoming Prime Minister of Great Britain, Winston Churchill (Gary Oldman) must face one of his most turbulent and defining trials: exploring a negotiated peace treaty with Nazi Germany, or standing firm to fight for the ideals, liberty and freedom of a nation. As the unstoppable Nazi forces roll across Western Europe and the threat of invasion is imminent, and with an unprepared public, a skeptical King, and his own party plotting against him, Churchill must withstand his darkest hour, rally a nation, and attempt to change the course of world history. Written by Focus Features
Incredibles 2
IMDb N/A/10 N/Amin
Bob Parr (Mr. Incredible) is left to care for Jack-Jack while Helen (Elastigirl) is out saving the world.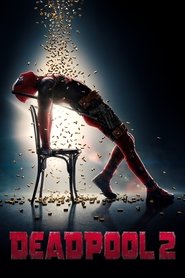 Deadpool 2
IMDb 8.4/10 119min
Foul-mouthed mutant mercenary Wade Wilson (AKA. Deadpool), brings together a team of fellow mutant rogues to protect a young boy of supernatural abilities from the brutal, time-traveling mutant, Cable.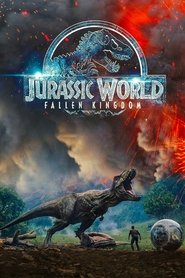 Jurassic World: Fallen Kingdom
Jurassic World: Fallen Kingdom
2018
IMDb 8.3/10 128min
When the island's dormant volcano begins roaring to life, Owen and Claire mount a campaign to rescue the remaining dinosaurs from this extinction-level event.
Action Hero Biju
IMDb 7.7/10 144min
The life of an honest and determined police officer Biju and the various criminals he puts behind bars.
Babumoshai Bandookbaaz
Babumoshai Bandookbaaz
2017
IMDb 7.1/10 122min
The movie, filled with humor and romance, is a quirky ride into the life and times of a small time contract killer, Babu, played by Nawazuddin Siddiqui. The film spins around his love, his friends, his rivalries and his revenge.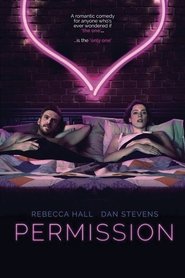 Permission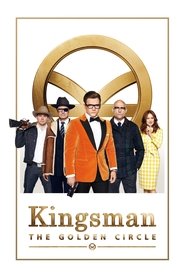 Kingsman: The Golden Circle
Kingsman: The Golden Circle
2017
IMDb 7.4/10 141min
When their headquarters are destroyed and the world is held hostage, the Kingsman's journey leads them to the discovery of an allied spy organization in the US. These two elite secret organizations must band together to defeat a common enemy.
The Purge: Election Year
The Purge: Election Year
2016
IMDb 6.1/10 109min
Years after sparing the man who killed his son, former police sergeant Barnes has become head of security for Senator Charlie Roan, a Presidential candidate targeted for death on Purge night due to her vow to eliminate the Purge.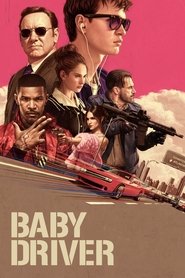 Baby Driver
IMDb 8.4/10 112min
After being coerced into working for a crime boss, a young getaway driver finds himself taking part in a heist doomed to fail.
The Ritual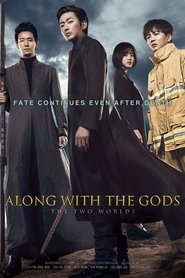 Along with the Gods: The Two Worlds
Along with the Gods: The Two Worlds
2017
IMDb 7.7/10 139min
Having died unexpectedly, firefighter Ja-hong is taken to the afterlife by 3 afterlife guardians. Only when he passes 7 trials over 49 days and proves he was innocent in human life, he's able to reincarnate, and his 3 afterlife guardians are by his side to defend him in trial. Written by Lotte Entertainment
My Friend Dahmer
Beyoncé: Lemonade
IMDb 8.1/10 46min
A view of a woman's journey through life.
Escape Plan 2: Hades
Escape Plan 2: Hades
2018
IMDb N/A/10 N/Amin
Sequel to the 2013 film that featured a security expert named Ray Breslin, who used his skills to test out the reliability of maximum security prisons.
Three Billboards Outside Ebbing, Missouri
Three Billboards Outside Ebbing, Missouri
2017
IMDb 8.4/10 115min
A mother personally challenges the local authorities to solve her daughter's murder when they fail to catch the culprit.
Tag
IMDb N/A/10 N/Amin
A small group of former classmates organize an elaborate, annual game of tag that requires some to travel all over the country.