Watch 2010 Movies Online Free
Browse through our fantastic selection of 2010 Movies below and see if there is anything that you'd like to watch online for free from our index. There's nothing quite like enjoying an 2010 Movie or two at home with some popcorn, a large pepsi and a good feeling inside from knowing that you didn't have to dish out even a cent to watch any of these awesome movies.
Jackboots on Whitehall
Jackboots on Whitehall
2010
IMDb 5.2/10 min
A satirical alternative history of World War II where the Nazis seize London and England must band together to prevent a full-on invasion.
Mardock Scramble: The First Compression
The Perfect Teacher
IMDb 5.3/10 min
A spoiled, selfish teenager becomes infatuated with her teacher. She befriends his daughter as a way of worming her way into the family, and sets about manipulating every aspect of his life.
Anton Chekhov's The Duel
Anton Chekhov's The Duel
2010
IMDb 6.9/10 min
In ANTON CHEKHOV'S THE DUEL, escalating animosity between two men with opposing philosophies of life...
Off World
IMDb 5.5/10 min
Follows a young Toronto man whose life is utterly transformed during a journey to his birthplace of Smokey Mountain, one of The Philippines' most notorious slums.
Multiple Sarcasms
IMDb 4.8/10 min
Gabriel is a man who on the surface has it all-successful professional life as an architect, a beautiful wife...
Dark Island
IMDb 3.3/10 min
Soldiers and scientists visit a remote island, the site of bio-weapons research, after losing contact with the staff there.
A Nanny for Christmas
A Nanny for Christmas
2010
IMDb 5.4/10 min
Ally is a smart young career woman who needs a new job. Samantha is a busy Beverly Hills advertising...
Blood Into Wine
IMDb 7.2/10 min
Take a look inside the life of one of Rock music's most mysterious and interesting figures. With winemaking in his blood, multiplatinum recording artist Maynard James Keenan sets out to bring notariety to Arizona's burgeoning wine regions.
Middle East Special
IMDb 8.7/10 min
Clarkson, Hammond and May travel across the Middle East in a £3500 sports car to reach Jerusalem, and encounter all the political minefields (and the real ones) the Three Wise Men didn't.
Neds
IMDb 7/10 min
Encompassed by violent street gangs, neglectful parents, bullying teachers and a dearth of positive role models, a studious but emotionally abandoned kid turns thug.
The Santa Suit
IMDb 6.8/10 min
Hunter Toys CEO Drake Hunter turned his father's company from a cozy quality manufacturer into a ruthless...
The Prince & Me: The Elephant Adventure
The Prince & Me: The Elephant Adventure
2010
IMDb 4.8/10 min
King Edvard and Queen Paige fly to fictional Sangyoon for the arranged wedding of Princess Myra, who loves instead an humble boy. Eddie and Paige help, but they encounter problems and a royal elephant; still, though, true love prevails.
When We Leave
IMDb 7.6/10 min
Umay is a young woman of Turkish descent, fighting for an independent and self-determined life in Germany against the resistance of her family. Her struggle initiates a dynamic, which results in a life-threatening situation.
2010: Moby Dick
IMDb 2.4/10 min
A modern adaptation of the classic novel of the captain of a high tech submarine and his obsessive quest to destroy the enormousprehistoric whale that maimed him.
Ride, Rise, Roar
IMDb 7.4/10 min
This feature-length documentary profiles David Byrne - famous lead vocalist of the former band Talking Heads...
N-Secure
IMDb 3.5/10 min
N-Secure is a no holds-barred thrilling drama mixed with murder, mayhem, and manipulation among affluent professionals...
Juan
IMDb 5.8/10 min
The successful artist and playboy Juan is a notorious seducer of women, through his ability to be just what a woman dreams of: Charming...
Icarus
IMDb 5.2/10 min
A Soviet-trained assassin is determined to escape his double life as a hitman and as a husband-father.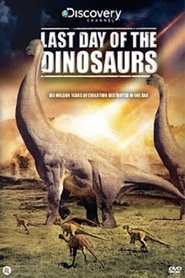 Last Day of the Dinosaurs
Last Day of the Dinosaurs
2010
IMDb 7.4/10 min
Proposes a minute-by-minute chronology of the Chicxulub impact and its effect on the dinosaurs and other animals around the world.
Konferenz der Tiere
IMDb 4.9/10 min
A group of animals waiting for the annual flood they rely on for food and water discover that the humans, who have been destroying their habitats have built a dam for a leisure resort.
Babies
IMDb 7.1/10 min
A look at one year in the life of four babies from around the world, from Mongolia to Namibia to San Francisco to Tokyo.
The Kings of Mykonos
The Kings of Mykonos
2010
IMDb 4.6/10 min
Steve 'The Wog Boy' Karamitsis inherits a beach on the resort island of Mykonos from an uncle he's never met.
Freeway Killer
IMDb 5.5/10 min
The true story of William Bonin a California serial killer.
The Prometheus Project
The Prometheus Project
2010
IMDb 5/10 min
A group of researchers conducting illegal stem cell research discover a cell anomaly that has the potential to regenerate dead tissue. Unable to conduct legal human trials, the researchers turn to corpses to test their serum.
Littlerock
IMDb 6.3/10 min
A powerfully intimate drama that captures the fears and desires of a young Japanese woman lost in the U.S....
Freight
IMDb 4.2/10 min
A Russian gang in the UK traffic Eastern Europeans then enslave them, the women to sex, the men to illegal fights. They cross a local businessman and a war escalates.
Adventures of a Teenage Dragonslayer
Adventures of a Teenage Dragonslayer
2010
IMDb 3.2/10 min
Arthur Lyle miraculously discovers the secret to stopping an evil dragon named Lord Darksmoke who threatens to destroy all civilization.
The Bill Collector
IMDb 3.4/10 min
Lorenzo Adams works at a bill collection agency in Norfolk. When an old debt of his own suddenly comes, Lorenzo has less than three weeks to payback $150,000.
South Solitary
IMDb 6.5/10 min
Set in 1928, Meredith is a 35 year-old unmarried woman who arrives at a remote lighthouse island with her uncle, the new head keeper.
Pete Smalls Is Dead
IMDb 5.1/10 min
Two old pals attend an old friends funeral and find there is more to his death than him being dead.
Hunter's Bride
IMDb 6/10 min
Hunter's Bride traces the romantic rivalry between two veterans of the Napoleonic Wars who each vie for the heart of the same woman.