Philip Keung's Movies Online
Chasing the Dragon
IMDb 7.2/10 min
An illegal immigrant from Mainland China sneaks into corrupt British-colonized Hong Kong in 1963, transforming himself into a ruthless and emerging drug lord.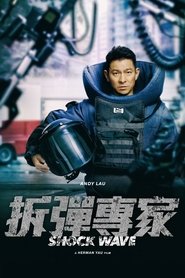 Shock Wave
IMDb 6.4/10 min
When a terrorist who specializes in explosives takes hold of an underground tunnel, he threatens to kill hostages if his demands are not met.
Ngai sing
IMDb 6.3/10 min
During the warlords era in China, a village located in rural area called Pucheng fell into dangerous...
The Mobfathers
IMDb 5.6/10 min
When a gang boss is diagnosed with a terminal illness, he looks to two of his lieutenants to take over.