Olivia Munn's Movies Online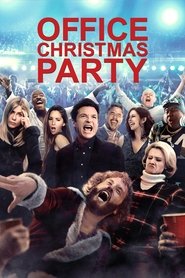 Office Christmas Party
Office Christmas Party
2016
IMDb 5.9/10 min
When his uptight CEO sister threatens to shut down his branch, the branch manager throws an epic Christmas party in order to land a big client and save the day, but the party gets way out of hand...
50 Years of Star Trek
50 Years of Star Trek
2016
IMDb 7.1/10 min
The cast , crew , creators & critics discuss the impact of Star Trek from its creation by Gene Roddenberry to the present into today and the future...
Mortdecai
IMDb 5.5/10 min
Juggling angry Russians, the British Mi5, and an international terrorist, debonair art dealer and part time rogue Charlie Mortdecai races to recover a stolen painting rumored to contain a code that leads to lost Nazi gold.
Deliver Us from Evil
Deliver Us from Evil
2014
IMDb 6.2/10 min
New York police officer Ralph Sarchie investigates a series of crimes. He joins forces with an unconventional priest, schooled in the rites of exorcism, to combat the possessions that are terrorizing their city.
Magic Mike
IMDb 6.1/10 min
A male stripper teaches a younger performer how to party, pick up women, and make easy money.
The Babymakers
IMDb 5/10 min
After failing to get his wife pregnant, a guy (Schneider) recruits his pals to steal the deposit he left at a sperm bank years ago.