Ken Loach's Movies Online
The Wind That Shakes the Barley
The Wind That Shakes the Barley
2006
IMDb 7.5/10 min
Against the backdrop of the Irish War of Independence, two brothers fight a guerrilla war against British forces.
Looking for Eric
IMDb 7.2/10 min
Eric, a football fanatic postman whose life is descending into crisis, receives some life coaching from the famously philosophical Eric Cantona.
I, Daniel Blake
IMDb 8/10 min
A middle aged carpenter who requires state welfare after suffering a heart attack is joined by a single mother in a similar scenario.
Poor Cow
IMDb 7/10 min
A young woman lives a life filled with bad choices. She marries and has a child with an abusive thief at a young age who quickly ends up in prison...
We Are Many
IMDb 7.2/10 min
The story of the biggest demonstration in human history, which took place on 15th February 2003, against the impending war on Iraq.
Kes
IMDb 7.8/10 min
A young, English working-class boy spends his free time caring for and training his pet falcon.
Singing the Blues in Red
Singing the Blues in Red
1986
IMDb 6.5/10 min
A singer swaps the political intimidation of working in East Germany for the equally controlling capitalist music industry in the West.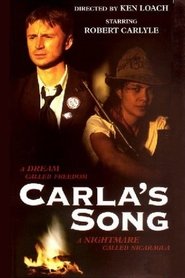 Carla's Song
IMDb 6.9/10 min
1987, love in time of war. A bus driver George Lennox meets Carla, a Nicaraguan exile living a precarious...
Jimmy's Hall
IMDb 6.7/10 min
During the Depression, Jimmy Gralton returns home to Ireland after ten years of exile in America. Seeing the levels of poverty and oppression, the activist in him reawakens and he looks to re-open the dance hall that led to his deportation.
Raining Stones
IMDb 7.5/10 min
This Ken Loach film tells the story of a man devoted to his family and his religion. Proud, though poor...
Riff-Raff
IMDb 7.1/10 min
The story of Stevie, a construction worker, and his girlfriend, an unemployed pop singer, serves to...