Kate Lyn Sheil's Movies Online
Sun Don't Shine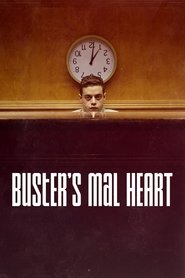 Buster's Mal Heart
IMDb 6.9/10 min
A family man's chance encounter with a conspiracy-obsessed drifter leaves him on the run from the police and an impending event known as The Inversion.
Men Go to Battle
IMDb 5.5/10 min
Men Go To Battle is the story of two brothers struggling to hold their crumbling estate together outside a small Kentucky town in the fall of 1861.
Empire Builder
IMDb 6.2/10 min
Jenny's life has changed significantly since she had a baby. her days of food activism and urban anthropology...
Equals
IMDb 6.1/10 min
In an emotionless utopia, two people fall in love when they regain their feelings from a mysterious disease, causing tensions between them and their society.