Jordana Brewster's Movies Online
D.E.B.S.
IMDb 5.3/10 min
Plaid-skirted schoolgirls are groomed by a secret government agency to become the newest members of the elite national-defense group, D.E.B.S.
The Texas Chainsaw Massacre: The Beginning
The Texas Chainsaw Massacre: The Beginning
2006
IMDb 5.9/10 min
On one last road trip before they're sent to serve in Vietnam, two brothers and their girlfriends get into an accident that calls their local sheriff to the scene. Thus begins a terrifying experience where the teens are taken to a secluded house of horrors, where a young, would-be killer is being nurtured.
Annapolis
IMDb 5.8/10 min
Set against the backdrop of boxing at the Naval Academy, centers on a young man from the wrong side of the tracks whose dream of attending Annapolis becomes a reality.
Fast Five
IMDb 7.3/10 min
Dominic Toretto and his crew of street racers plan a massive heist to buy their freedom while in the sights of a powerful Brazilian drug lord and a dangerous federal agent.
The Fast and the Furious
The Fast and the Furious
2001
IMDb 6.7/10 min
Los Angeles police officer Brian O'Connor must decide where his loyalties really lie when he becomes enamored with the street racing world he has been sent undercover to destroy.
American Heist
IMDb 5.2/10 min
James owes his life to his older brother, Frankie after taking the rap for a crime they committed together. While Frankie served time, James worked to turn his life around, got a steady job and began courting his former girlfriend Emily. Now, Frankie is released and back on the streets with no money and no place to go.
Fast & Furious
IMDb 6.6/10 min
Brian O'Conner, now working for the FBI in LA, teams up with Dominic Toretto to bring down a heroin importer by infiltrating his operation.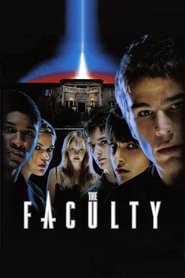 The Faculty
IMDb 6.4/10 min
Students suspect that their teachers are aliens after bizarre occurrences.