Fred Olen Ray's Movies Online
Deadly vows
IMDb 5.7/10 min
Pastry chef Helena poisons men who don't meet her high standards. Her fiancé Charlie has nothing to worry about...
Dirty Blondes from Beyond
Dirty Blondes from Beyond
2012
IMDb 4.2/10 min
With the Galaxy under attack, Princess Farra and her beautiful bodyguard flee to a strange alien planet - Earth. They are pursued by the evil Empress and her henchwoman.
Alienator
IMDb 2.7/10 min
Kol is an evil guy about to be executed on a distant spaceship. He manages to escape on a shuttle and make his way to some woods in America...
Bikini Chain Gang
IMDb 4.4/10 min
Jessie, a waitress in a sleazy bar, is framed for robbing the place and gets a five-year stretch in prison...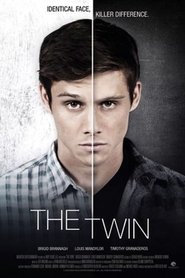 The Twin
IMDb 6.5/10 min
A woman (Brigid Brannagh) springs into action after discovering that the twin brother (Timothy Granaderos) of her daughter's boyfriend escapes from a mental institution and hatches a twisted plan for revenge.
An Accidental Christmas
An Accidental Christmas
2007
IMDb 3.8/10 min
A couple separated for almost a year endure the machinations of their two children trying to effect a reconciliation.
A Christmas Wedding Date
A Christmas Wedding Date
2012
IMDb 5.3/10 min
After Rebecca is fired, she goes back home to see her mother for the holidays where she also attend a wedding on Christmas Eve.
All I Want for Christmas
All I Want for Christmas
2013
IMDb 5.5/10 min
An attractive young woman unexpectedly meets santa's helper, st nick, who grants her an extraordinary Christmas wish.
Collision Course
The Alien Dead
IMDb 2.4/10 min
A meteor strikes a houseboat in the swamps near a southern town populated by Yankees with fake accents...
Ghost in a Teeny Bikini
Ghost in a Teeny Bikini
2006
IMDb 4.2/10 min
A B-movie actress and her director boyfriend go to the spooky mansion of her rich uncle for the reading of his will, while her uncle's scheming lawyer and a sexy, playful female ghost vie to control the inheritance.
A Christmas in Vermont
A Christmas in Vermont
2016
IMDb 5.5/10 min
Riley Thomas (Abigail Hawk) is a rising star at one of the world's most noted holding companies. With Christmas fast approaching...
A Mother's Revenge
IMDb 5.8/10 min
Jennifer quickly grabs a black suitcase off the airport luggage carousel. She later discovers she's grabbed the wrong bag. Soon a man calls claiming he will harm her daughter if she doesn't follow his instructions and return his baggage.
The Christmas Gift
IMDb 5.6/10 min
A reporter searches for a stranger who unknowingly changed her life with an anonymous Christmas gift.
A Prince for Christmas
A Prince for Christmas
2015
IMDb 6/10 min
Wanting to escape an arranged marriage, a European prince flees to the United States. There, he meets a struggling young waitress who may just be his one true love.
Eyewitness
IMDb 5/10 min
A mother and daughter set out on a weekend river rafting retreat, only to encounter 3 escaped convicts along the way.
Super Shark
IMDb 2.5/10 min
An offshore drilling accident releases a giant primordial shark. When the shark flies and walks on land...
Bikini Royale
IMDb 2.6/10 min
B.I.K.I.N.I. agent Tanya X is sent on an undercover mission to recover some stolen top-secret missile plans. To do this she has to infiltrate a high stakes poker game.
Evil Toons
IMDb 3.8/10 min
Burt has a cleaning company and hires four women to clean an isolated house. They find an old book, a dagger and a soul shred and when one of them, Megan, reads an incantation, she unleashes an evil beast in our world.
Silent Venom
IMDb 3.1/10 min
Deep in the jungle of a remote island in the Pacific lives a new breed of mutant snake. Dr. Andrea Swanson...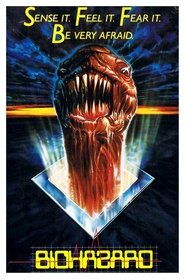 Biohazard
IMDb 2.8/10 min
Alien monster uses a psychic to try to take over the earth.
Sniper: Special Ops
IMDb 3.1/10 min
A Special Ops Military Force, led by Sergeant Vic Mosby (Tim Abell) with an expert sniper Sergeant Jake...
Scalps
IMDb 3.5/10 min
Silly group of college science students go an dig around in an indian burial ground for artifacts. Unfortunately...
Hollywood Chainsaw Hookers
Hollywood Chainsaw Hookers
1988
IMDb 5/10 min
A man comes across a gang of chainsaw-wielding prostitutes who hack people up for their cult.