Benedict Cumberbatch's Movies Online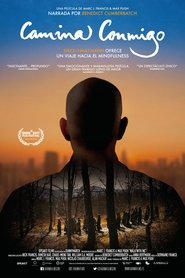 Walk with Me
IMDb 6.3/10 min
'Walk With Me' is meditative film about a community of Zen Buddhist monks and nuns who have dedicated their lives to mastering the art of mindfulness with their world-famous teacher Thich Nhat Hanh.
The Child in Time
IMDb 6.2/10 min
The life of a children's book author is turned upside down when his daughter goes missing.
To the Ends of the Earth
To the Ends of the Earth
2005
IMDb 7.4/10 min
In 1812, young British aristocrat Edmund Talbot travels by ship to Australia, and learns more about himself and about life than he had ever bargained for.
Wild Pacific
IMDb 8.8/10 min
A documentary series on life in and adapted to the conditions of the Southern part of the Pacific Ocean...
Stephen Hawking's Grand Design
Stephen Hawking's Grand Design
2012
IMDb 8.5/10 min
In this documentary, Stephen Hawking tries to explain what science can tell us about the meaning of life through physics...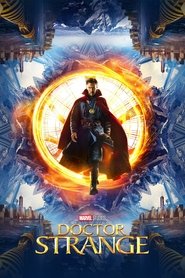 Doctor Strange
IMDb 7.7/10 min
A former neurosurgeon embarks on a journey of healing only to be drawn into the world of the mystic arts.
S04E03
Sherlock
IMDb 9.2/10 min
A modern update finds the famous sleuth and his doctor partner solving crime in 21st century London.
Little Favour
IMDb 7.2/10 min
A short film starring Benedict Cumberbatch, Colin Salmon and Nick Moran. LITTLE FAVOUR follows the story...
Wreckers
IMDb 6/10 min
A married couple moves back to his childhood village to start a family, but a surprise visit from the...
Third Star
IMDb 7.6/10 min
James and his three closest lifelong friends go on an ill-advised trip to the stunning coastal area of Barafundle Bay in West Wales. What follows is a touching and comical adventure dealing with friendship, heroism and love.
Stuart: A Life Backwards
Stuart: A Life Backwards
2007
IMDb 8/10 min
A writer takes a backwards look at the life of his unlikely friend Stuart, a homeless alcoholic who experienced a traumatic event in his childhood.
Cristiano Ronaldo: World at His Feet
Cristiano Ronaldo: World at His Feet
2014
IMDb 6.5/10 min
Cristiano Ronaldo: The World at His Feet follows the footballer from his beginnings in Portugal, breakthrough start with Manchester United and current career at Real Madrid.
The Abominable Bride
The Abominable Bride
2016
IMDb 8.2/10 min
Sherlock Holmes and Dr. Watson find themselves in 1890s London in this Christmas special.
War Horse
IMDb 7.2/10 min
Young Albert enlists to serve in World War I after his beloved horse is sold to the cavalry. Albert's hopeful journey takes him out of England and to the front lines as the war rages on.
Jerusalem
IMDb 7.2/10 min
Filmed in 3D for IMAX and Giant Screen cinemas, JERUSALEM is an immersive experience about one of the world's most beloved cities...
The Imitation Game
IMDb 8.1/10 min
During World War II, mathematician Alan Turing tries to crack the enigma code with help from fellow mathematicians.
Black Mass
IMDb 7/10 min
The true story of Whitey Bulger, the brother of a state senator and the most infamous violent criminal in the history of South Boston, who became an FBI informant to take down a Mafia family invading his turf.
Star Trek Into Darkness
Star Trek Into Darkness
2013
IMDb 7.8/10 min
After the crew of the Enterprise find an unstoppable force of terror from within their own organization, Captain Kirk leads a manhunt to a war-zone world to capture a one-man weapon of mass destruction.
The Fifth Estate
IMDb 6.2/10 min
A dramatic thriller based on real events that reveals the quest to expose the deceptions and corruptions of power that turned an Internet upstart into the 21st century's most fiercely debated organization.