Andy Lau's Movies Online
Chasing the Dragon
IMDb 7.2/10 min
An illegal immigrant from Mainland China sneaks into corrupt British-colonized Hong Kong in 1963, transforming himself into a ruthless and emerging drug lord.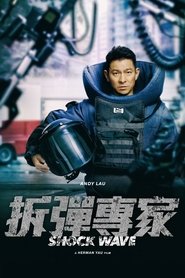 Shock Wave
IMDb 6.4/10 min
When a terrorist who specializes in explosives takes hold of an underground tunnel, he threatens to kill hostages if his demands are not met.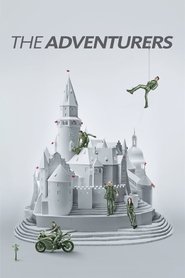 The Adventurers
IMDb 6.7/10 min
The world's top thieves join forces to pull off the heist of a lifetime. But when they find themselves pursued across Europe by a legendary French detective, they'll have to take their game to the next level.
Three Kingdoms: Resurrection of the Dragon
Three Kingdoms: Resurrection of the Dragon
2008
IMDb 6.2/10 min
His country torn asunder by civil war, Zhao Zilong, a common man heeds the call of duty and from the...
Mission Milano
IMDb 3.9/10 min
Rogue terrorists steal the revolutionary invention the Seed of God for world domination. After Interpol...
Xin Shang Hai tan
Island of Fire
IMDb 5.9/10 min
A cop goes undercover to infiltrate a deadly prison where a team of mercernaries is being assembled.
House of Flying Daggers
House of Flying Daggers
2004
IMDb 7.6/10 min
A romantic police captain breaks a beautiful member of a rebel group out of prison to help her rejoin her fellows, but things are not what they seem.
The Great Wall
IMDb 6.2/10 min
European mercenaries searching for black powder become embroiled in the defense of the Great Wall of China against a horde of monstrous creatures.
Saving Mr. Wu
IMDb 6.7/10 min
Mr. Wu, a Hong Kong movie star, is kidnapped by four unpredictable criminals disguised as police officers. Will he get rescued?
Firestorm
IMDb 6.2/10 min
A storm is heading to the city, and with it comes another occurrence so destructive, it vows to bring down everything it touches...
Switch
IMDb 2.3/10 min
In search of an ancient Chinese scroll, a Chinese agent battles against Japanese Yakuzas and British mercenaries.
The Warlords
Yesterday Once More
IMDb 6.2/10 min
Romance blossoms again for a divorced jewel-thief couple as they try to rekindle the love they once had for each.
Infernal Affairs 3
IMDb 7/10 min
Months after the events of the original film, Ming suspects a police superintendent as being a new mole for the triads, while years earlier, Yan embarks on his first mission.
Infernal Affairs
IMDb 8.1/10 min
A story between a mole in the police department and an undercover cop. Their objectives are the same: to find out who is the mole, and who is the cop.
God of Gamblers II
IMDb 6.9/10 min
Wong Jing's sequel to All for the Winner and spin-off to God of Gamblers finds Chow Sing Cho looking...
Days of Being Wild
IMDb 7.6/10 min
Set in 1960, the film centres on the young, boyishly handsome Yuddy, who learns from the drunken ex-prostitute...
My Beloved Bodyguard
My Beloved Bodyguard
2016
IMDb 5.8/10 min
A retired bodyguard who has settled into a corner of the world where China, Russia and North Korea meet...