Watch Sport Movies Online Free
Browse through our fantastic selection of Sport Movies below and see if there is anything that you'd like to watch online for free from our index. There's nothing quite like enjoying an Sport Movie or two at home with some popcorn, a large pepsi and a good feeling inside from knowing that you didn't have to dish out even a cent to watch any of these awesome movies.
Back on Board: Greg Louganis
Back on Board: Greg Louganis
2014
IMDb 7.6/10 min
Feature-length documentary about the greatest diver of all time. Four-time Olympic champion Greg Louganis has faced more than his share of challenges...
The Harder They Fall
The Harder They Fall
1956
IMDb 7.6/10 min
Down-on-his-luck ex-sportswriter Eddie Willis is hired by shady fight promoter Nick Benko to promote his latest find, an unknown but easily exploitable phenom from Argentina.
Unchain
IMDb 6.6/10 min
Documentary on the Japanese boxer Unchain Kaji, who retired from the ring at the age of 30 with an eye injury and a losing record. He then tries to start a new life as a civilian.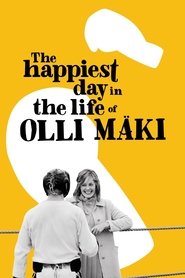 The Happiest Day in the Life of Olli Mäki
The Happiest Day in the Life of Olli Mäki
2016
IMDb 7.3/10 min
The true story of Olli Mäki, the famous Finnish boxer who had a shot at the 1962 World Featherweight title.
Free to Run
IMDb 7.2/10 min
Today, all anybody needs to run is the determination and a pair of the right shoes. But just fifty years ago...
No No: A Dockumentary
No No: A Dockumentary
2014
IMDb 7.3/10 min
In the 1970s Dock Ellis pitched a no-hitter on LSD and his outspoken style courted conflict and controversy...
The Endless Summer
IMDb 7.8/10 min
The crown jewel to ten years of Bruce Brown surfing documentaries. Brown follows two young surfers around the world in search of the perfect wave, and ends up finding quite a few in addition to some colorful local characters.
Jeremy Jones' Further
Jeremy Jones' Further
2012
IMDb 7.7/10 min
FURTHER: the second installment in the DEEPER, FURTHER, HIGHER trilogy. FURTHER will explore some of...
The Loneliness of the Long Distance Runner
The Loneliness of the Long Distance Runner
1962
IMDb 7.7/10 min
A juvenile offender at a tough reform school impresses its governor with his running ability and is encouraged to compete in an upcoming race, but faces ridicule from his peers.
Blood and Sand
IMDb 7/10 min
Illiterate peasant Juan Gallardo rises meteorically to fame and fortune in the bullfight arena only to sow the seeds of his own fall.
The Hammer
IMDb 7.1/10 min
A coming of age drama following the life of Matt Hamill, the first deaf wrestler to win a National Collegiate Wrestling Championship.
Underdogs
IMDb 6.6/10 min
A young man named Amadeo sets off on an unexpected adventure with the players of his beloved Foosball game.
Slap Shot 2: Breaking the Ice
Slap Shot 2: Breaking the Ice
2002
IMDb 4.4/10 min
With the original Hanson Brothers still on the same minor league ice hockey team, the Chiefs are sold...
Slap Shot 3: The Junior League
Slap Shot 3: The Junior League
2008
IMDb 4.3/10 min
The Hanson Brothers are back, and who better to whip a ragtag youth team into shape for the upcoming championships than the most unpredictable trio ever to strap on skates?
Tyson
IMDb 6.4/10 min
The story of Mike Tyson. From his early days as a 12 year old amateur with a powerful punch, to the...
The Longest Yard
IMDb 7.1/10 min
A sadistic warden asks a former pro quarterback, now serving time in his prison, to put together a team of inmates to take on (and get pummeled by) the guards.
Iqbal
IMDb 8.2/10 min
Iqbal, the deaf and mute son of a farmer, has a passion for the game of cricket and seeks the tutelage of a washed-up, alcoholic ex-player.
The Fan
IMDb 5.8/10 min
An all star baseball player becomes the unhealthy focus of a down on his luck salesman.
The Dream Factory
IMDb 7.1/10 min
Throughout history, Alaska has been a place of dreams. From the early gold rush days, to the rise of commercial fishing...
Muay Thai Giant
IMDb 5.7/10 min
An action movie about a 7-foot-tall docile man who learns Muy Thai and then uses his new skills to help solve a case of stolen diamonds.
Why We Ride
IMDb 7.6/10 min
The passion of the riders and the soul of their machines.
Forever Strong
IMDb 7.3/10 min
A rugby player is put up in a juvenile detention center. There he plays for the Highland Rugby team and ultimately plays against his father in the National Championships.
Days of My Youth
IMDb 7.5/10 min
Red Bull Media House, in association with MSP Films, presents 'DAYS OF MY YOUTH', a new action-packed...
Hardball
IMDb 6.4/10 min
An aimless young man who is scalping tickets, gambling and drinking, agrees to coach a Little League team from the Cabrini Green housing project in Chicago as a condition of getting a loan from a friend.
Full-Court Miracle
IMDb 5.9/10 min
An African American college basketball star becomes the head coach of a yeshiva's struggling basketball team in Philadelphia, Pennsylvania, after a knee injury forces him to leave the game. Based on the true story of Lamont Carr.
2016: Day Three - Part 2
2016: Day Three - Part 2
2016
IMDb /10 min
Round 2 coverage of Joe Perry vs. Kyren Wilson, Shaun Murphy vs. Martin Gould, Ali Carter vs. Tom Ford and Liang Wenbo vs. Michael Holt.
Gutterballs
IMDb 4.7/10 min
A bowling night will turn into a bloody death match for a team of teenagers, as a deranged serial killer is taking them down one by one.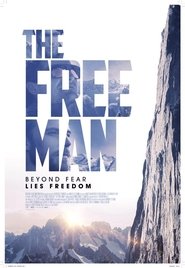 The Free Man
IMDb 6.3/10 min
Freedom is defined as the power of self-determination attributed to the will; the quality of being independent of fate or necessity...
American Wrestler: The Wizard
American Wrestler: The Wizard
2016
IMDb 7/10 min
In 1980, a teenage boy escapes the unrest in Iran only to face more hostility in America, due to the hostage crisis. Determined to fit in, he joins the school's floundering wrestling team.
Moto 8: The Movie
IMDb 6.1/10 min
The world's favorite dirtbike film series returns in 2016 with MOTO 8. Once again bringing the greatest riders in the game to the most epic locations...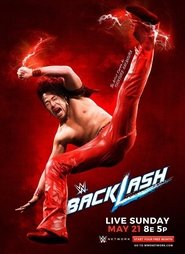 WWE Backlash
IMDb 5.9/10 min
Backlash (2017) was a professional wrestling pay-per-view (PPV) event and WWE Network event, produced by WWE for the SmackDown brand...