Watch Musical Movies Online Free
Browse through our fantastic selection of Musical Movies below and see if there is anything that you'd like to watch online for free from our index. There's nothing quite like enjoying an Musical Movie or two at home with some popcorn, a large pepsi and a good feeling inside from knowing that you didn't have to dish out even a cent to watch any of these awesome movies.
A Star Is Born
IMDb 9.2/10 min
A musician helps a young singer and actress find fame, even as age and alcoholism send his own career into a downward spiral.
Paraíso Perdido
Freaky Friday
IMDb N/A/10 min
When a mother, Katherine, and daughter, Ellie, are at the most stressful of times, they can only imagine how the other's problems could be more difficult. Thanks to the magic from their ...
Mamma Mia! Here We Go Again
Mamma Mia! Here We Go Again
2018
IMDb N/A/10 min
In this sequel to Mamma Mia!, Sophie learns about her mother's past while pregnant herself.
The Toxic Avenger: The Musical
The Toxic Avenger: The Musical
2018
IMDb 8.7/10 min
N/A
Pup Star: World Tour
Pup Star: World Tour
2018
IMDb N/A/10 min
N/A
I Live for You
IMDb N/A/10 min
A surrealist comedy about two strangers brought together by death, love, and other mystical forces of the universe.
Country Crush
IMDb 5.1/10 min
The drama from Andrew Cymek follows city girl Nancy Taylor (newcomer Madeline Merlo) who meets Charlie Bishop (Munro Chambers) on her way to a party in the country. He returns with her to the city where her music career is beginning to flourish, and despite the reservations of her best friend Ainsley (Sophie Tweed-Simmons), their romance continues.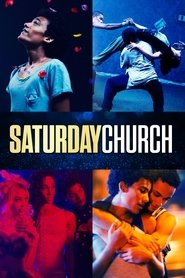 Saturday Church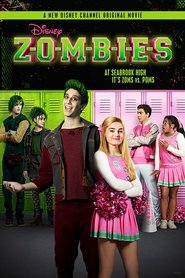 Zombies
IMDb 6.6/10 min
Disney's "ZOMBIES" is a music and dance filled story set in the fictitious world of Seabrook, a cookie-cutter community brimming with perky conformity, 50 years after a zombie apocalypse. Today, the zombies pose no threat, but are required to live in Zombietown, an isolated, rundown community infused with their unique creative spirit. When zombies are finally allowed to enroll in Seabrook High School, the charming, charismatic zombie Zed, who is determined to play football, meets freshman Addison, who dreams of being a cheerleader - the ultimate form of status in Seabrook. Addison takes a lot of flak for befriending Zed and his zombie friends, but comes to learn that zombies and cheerleaders aren't so different after all. Zed and Addison work together to show Seabrook what they can achieve when they embrace their differences and celebrate what makes them a community. Written by Disney Channel PR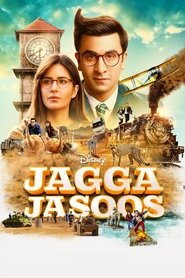 Jagga Jasoos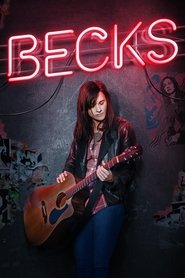 Becks
The Greatest Showman
The Greatest Showman
2017
IMDb 8/10 min
Inspired by the imagination of P.T. Barnum, The Greatest Showman is an original musical that celebrates the birth of show business and tells of a visionary who rose from nothing to create a spectacle that became a worldwide sensation.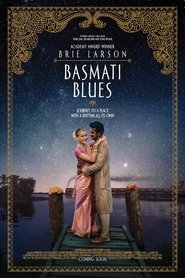 Basmati Blues
IMDb 3.7/10 min
A brilliant scientist is plucked out of the company lab and sent to India to sell the genetically modified rice she created - which she doesn't realize will destroy the farmers she thinks she's helping.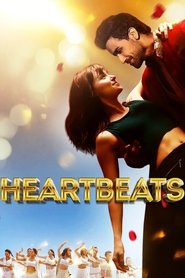 Heartbeats
IMDb 4.9/10 min
This is the story of a feisty American hip hop dancer who travels to India with her family for a wedding and falls in love -- both with a new style of dance, and with the determined young man who introduces it to her.
Love Beats Rhymes
IMDb 4.7/10 min
When struggling rapper Coco (Azealia Banks) enrolls in a poetry class, she thinks her rhymes will impress her teacher...
Munna Michael
IMDb 3.4/10 min
A young man, tries to follow the footsteps of his idol, The King of Pop, Michael Jackson.
Olaf's Frozen Adventure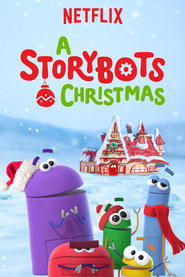 A StoryBots Christmas
A StoryBots Christmas
2017
IMDb 6.4/10 min
When Bo mistakenly thinks that her friends don't like her gifts, she heads to the North Pole to ask Santa for help making better presents. She learns along the way that Christmas is about far more than just the toys.
Coco
Trolls Holiday
Saturday's Warrior
IMDb 5.3/10 min
A group of siblings comes to earth to experience trials crucial to their eternal progression and learn the true meaning of their existence.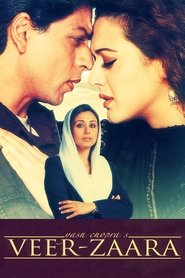 Veer-Zaara
IMDb 7.9/10 min
Veer-Zaara is a saga of love, separation, courage and sacrifice. A love story that is an inspiration and will remain a legend forever.
Carmen: A Hip Hopera
Carmen: A Hip Hopera
2001
IMDb 4.8/10 min
Based on Bizet's classic opera and its all African American musical counterpart Carmen Jones, Carmen...
Tommy
IMDb 6.6/10 min
A psychosomatically deaf, dumb and blind boy becomes a master pinball player and, subsequently, the object of a religious cult.
Ripped!
IMDb 6.7/10 min
A trained chimpanzee accidentally blasts 1960s pop group Norman's Normans to the planet Hormone, where their catchy tunes bring about an intergalactic mission of groovy diplomacy.
The Swan Princess: A Royal Family Tale
The Swan Princess: A Royal Family Tale
2014
IMDb 4.5/10 min
Prince Derek and Princess Odette adopt a little girl named Alise. Then, Alise gets captured by a group of flying squirrels...
The Swan Princess Christmas
The Swan Princess Christmas
2012
IMDb 3.8/10 min
Princess Odette, Prince Derek and their trusted woodland friends return for their first Christmas celebration...
OowieWanna
IMDb 7.5/10 min
While doing laundry, a misfit 7-year-old girl tumbles into an alluring other-world, where she must decide the fate of her birthmark.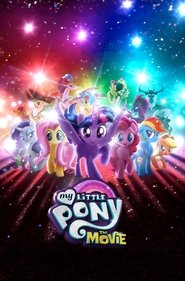 My Little Pony: The Movie
My Little Pony: The Movie
2017
IMDb 6.3/10 min
A dark force threatens Ponyville, and the Mane 6 embark on an unforgettable journey beyond Equestria where they meet new friends and exciting challenges on a quest to use the magic of friendship to save their home.
Goliyon Ki Rasleela Ram-Leela
Goliyon Ki Rasleela Ram-Leela
2013
IMDb 6.4/10 min
Young love leads to a bloody clan war in this adaptation of Shakespeare's 'Romeo and Juliet'.