Watch Horror Movies Online Free
Browse through our fantastic selection of Horror Movies below and see if there is anything that you'd like to watch online for free from our index. There's nothing quite like enjoying an Horror Movie or two at home with some popcorn, a large pepsi and a good feeling inside from knowing that you didn't have to dish out even a cent to watch any of these awesome movies.
The Ecstasy of Isabel Mann
The Ecstasy of Isabel Mann
2012
IMDb 4.7/10 min
Teenager Isabel Mann is seduced by a violent sect of day-walking vampires. Her classmates start to go missing...
When Death Calls
IMDb 5.9/10 min
Disc jockey Roxy Richards encourages her listeners to call in and share scary stories during a live...
Path
IMDb 3.6/10 min
Ana is a young woman who has just been given a scholarship to study in a foreign country. She decides to celebrate with their friends out of the city. On the road, after helping an injured woman, they are kidnapped by a weird family.
No estamos solos
IMDb 4.5/10 min
A family moves to a new house and unleashes terrifying paranormal events that become increasingly violent and disturbing, until a priest comes to their aid, with unforeseen consequences.
Resurrection
IMDb 5.3/10 min
A young priest travels to Buenos Aires in order to help sick people during the 1871 yellow fever epidemic.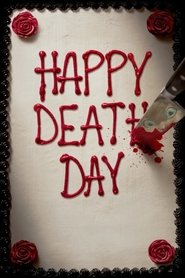 Happy Death Day
IMDb 6.7/10 min
A college student must relive the day of her murder over and over again, in a loop that will end only when she discovers her killer's identity.
Bunnyman Vengeance
IMDb 4.2/10 min
The deadly adventures of Bunnyman continue in the third and final film in the Bunnyman franchise.
Nightworld
IMDb 5.5/10 min
When former LAPD officer Brett Anderson takes a job as head of security at an old apartment building in Bulgaria's capital...
Texas Chainsaw Massacre: The Next Generation
Texas Chainsaw Massacre: The Next Generation
1994
IMDb 3.2/10 min
A group of teenagers get into a car crash in the Texas woods on prom night, and then wander into an old farmhouse that is home to Leatherface and his insane family of cannibalistic psychopaths.
Vampire Assassin
IMDb 1.5/10 min
Martial artist Ron Hall stars in this dark vampire thriller reminiscent of BLADE. Ambitious cop Derek...
Blood Relic
IMDb 4/10 min
A group of college kids hired to help open an aviation museum on a closed U.S. military airbase accidentally unearth an ancient artifact which unleashes an evil spirit whom possesses them one by one making the host kill off the rest.
Subterano
IMDb 4.1/10 min
Eleven souls, trapped in an underground carpark, are attacked by deadly, remote controlled toys. Only a few will survive.
Dark Heaven
IMDb 2.8/10 min
Officer Gabe Goodman may be the last man on earth and must confront deadly dark angels.
Monstrous Nature
IMDb 6.7/10 min
Kidnapped from her church, a nun wakes up in the deep woods handcuffed to a dangerous man who reveals his intentions when the full moon rises.
Postpartum
IMDb 4.9/10 min
A good mother would never hurt her children, at least not intentionally.
Presidents Day
IMDb 6.2/10 min
The zombified leaders of the free world rise from the dead to hunt down a group of ill-fated teens and give them a lethal lesson in American history. Their only hope for survival is to summon the demonic spirit of John Wilkes Booth.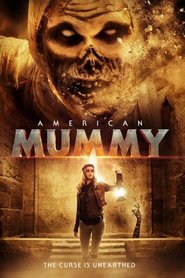 American Mummy
IMDb 2.8/10 min
A group of university students in the New Mexico desert unearth an ancient mummy, on which one of the students performs a secret...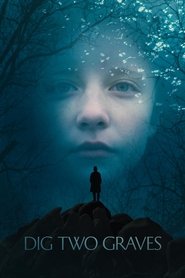 Dig Two Graves
IMDb 5.7/10 min
After her brother's tragic death a young girl meets three men who claim they can bring her brother back to life.
I Had a Bloody Good Time at House Harker
I Had a Bloody Good Time at House Harker
2016
IMDb 5.9/10 min
It's been generations since the Harkers' great-great grandfather killed Count Dracula. Now the Harker brothers and their best friend Ned are a town joke - until a real vampire turns up.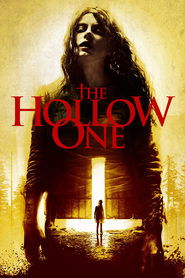 The Hollow One
IMDb 5.5/10 min
While searching for her missing father, an emotionally damaged woman confronts her tragic past and a shadowy figure with sinister intentions.
Fallen Soldiers
IMDb 4.5/10 min
Set in Europe 1815. During the war which rages across the continent a noble couples coach is hijacked by a desperate British soldier...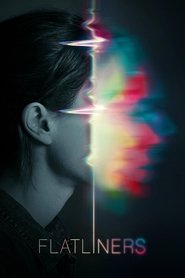 Flatliners
IMDb 4.9/10 min
Five medical students, obsessed by what lies beyond the confines of life, embark on a daring experiment: by stopping their hearts for short periods, each triggers a near-death experience - giving them a firsthand account of the afterlife.
Dead of Knight
IMDb 5.6/10 min
Someone is going medieval on Marla's friends, brutally killing them one by one. When she tries to tell people what's happening...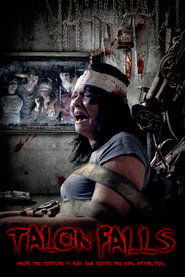 Talon Falls
IMDb 5.3/10 min
Four teenagers on a road trip decide to take a detour and find them selves at at haunted house halloween...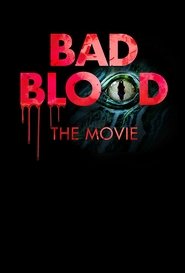 Bad Blood: The Movie
Bad Blood: The Movie
2016
IMDb 5.8/10 min
A classic werewolf flick with an amphibious twist; it's a race against time to find the antidote.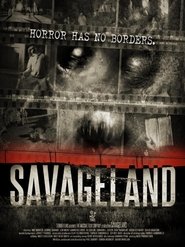 Savageland
IMDb 6/10 min
When a small town near the Arizona-Mexico border is wiped out overnight, suspicion falls on the lone survivor. But a roll of photos the survivor took that night tells a different story.
Ju-on: White Ghost
IMDb 6.1/10 min
Akane begins seeing visions of a female ghost wearing the same yellow hat and red satchel she wore as a school child.
The Victorville Massacre
The Victorville Massacre
2011
IMDb 5.1/10 min
A group of nine friends decide to spend Labor Day in the desert town of Victorville. Meanwhile, for...
Jack & Diane
IMDb 4.5/10 min
Diane's feelings for Jack -- the girl she met over the summer -- begin to manifest themselves in terrifying ways when she learns that her friend will soon be moving away.
Ghostfinders
IMDb 3.5/10 min
A group of television personalities, renowned for their popular show in which they hunt ghosts and other paranormal phenomenon, encounter a real-life haunting which proves to be more dangerous than anything they've portrayed on their show.