Watch Horror Movies Online Free
Browse through our fantastic selection of Horror Movies below and see if there is anything that you'd like to watch online for free from our index. There's nothing quite like enjoying an Horror Movie or two at home with some popcorn, a large pepsi and a good feeling inside from knowing that you didn't have to dish out even a cent to watch any of these awesome movies.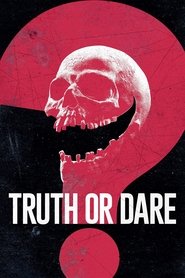 Truth or Dare
IMDb 4.4/10 min
A harmless game of Truth or Dare among friends turns deadly when someone -- or something -- begins to punish those who tell a lie or refuse the dare.
Snake Outta Compton
IMDb N/A/10 min
A rap group on the verge of signing their first record deal is the city's only hope in a battle with a giant mutating snake monster.
Hens Night
IMDb 3.5/10 min
Every woman gets one last night to go a little wild. Surrounded by her best friends, Jess sets out to have the most memorable bachelorette party ever. But a few unexpected surprises turn her last day of freedom into something terrifying.
Tremors: A Cold Day in Hell
Tremors: A Cold Day in Hell
2018
IMDb N/A/10 min
The sequel finds Burt Gummer and his son Travis at a remote research station, where they must go up against Graboids that have been converted into living weapons.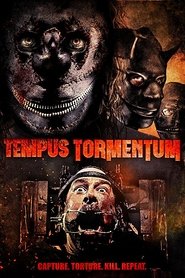 Tempus Tormentum
IMDb N/A/10 min
Every Dead Thing Has Thoughts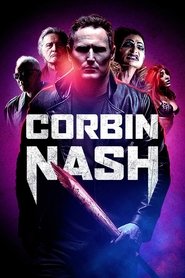 Corbin Nash
IMDb N/A/10 min
One night, one reporter is unwittingly set to make history by uncovering one of Hollywood's darkest secrets by teaming up with an Urban Legend, LA's most infamous vigilante, but nothing could prepare him for what he is about to discover.
I Thought You Were a Nice Man
I Thought You Were a Nice Man
2015
IMDb N/A/10 min
A beautiful young woman with a horrible secret is protected by a loving family.
Stephanie
IMDb 6.7/10 min
An orphaned young girl with unworldly powers is taken in by a man and woman who claim to be her parents.
Coulrophobia
IMDb N/A/10 min
An on-the-run twisted family of circus performers live in the remote Scottish highlands, miles away from civilisation. When a team of kick ass Roller Derby girls go camping just a bit too close to them all hell breaks loose.
Shanda's River
IMDb 6.8/10 min
Independent Italian horror Movie. Inspired by the classic Italian horror movies of the 70s and 80s. A professor, Emma goes to Voghera, a small town in Northern Italy. To study the story of the witch Shanda killed in the early 1800's, on the river bank from which it is named. The professor will be enslaved to a magic spell and will be forced to repeat the same day over and over. Every time she will be killed and every time she will start the day again. Written by Nick Moreno
Wildling
IMDb 7.2/10 min
Anna spends her entire childhood under the care of a mysterious man she only knows as Daddy. He keeps her locked in an attic making her fear the Wildling, a child-eating monster that roams the outside. At age 16, Anna is freed by small-town sheriff Ellen Cooper who helps her start a new life as a normal teenager. But as Anna's body begins to blossom, her childhood nightmares return with a vengeance, leading to the conclusion of a terrifying secret.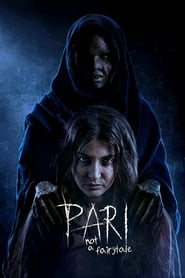 Pari
IMDb 6.7/10 min
On a rainy day, Arnab and his parents are traveling in a car after meeting Piyali regarding his marriage. Their car hits a strange looking old woman who dies on the spot. Arnab and cops locate her house where her daughter Ruksahana is chained who doesn't seem to be normal and is disconnected from outside world. After performing last rites of her mother Arnab leaves Ruksahana back to her house. But Professor Qasim Ali comes to capture her with his men who know about her identity. But she manages to escape and reach Arnab's place who shelters her not knowing her true identity. Written by
[email protected]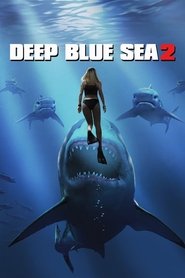 Deep Blue Sea 2
A Quiet Place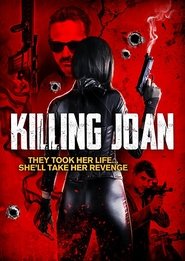 Killing Joan
IMDb 3.7/10 min
Joan Butler is an enforcer for a local mobster who is known for ruthless tactics and wild abandon. After she reconnects with her ex-boyfriend Anthony, a local social worker, she realizes that there is more to life and decides to quit the business. After she is double crossed and left for dead, she resolves to take down the mob and her former boss Frank. Fortunately, she has been given otherworldly powers, such as the ability to travel between shadows or to command the shadows themselves. One by one, she takes them down, only to realize that there are darker forces behind Frank and his organization. These dark forces are more powerful than anything Joan has previously faced. Slowly these dark forces attempt to subsume and corrupt Joan. Will she be able to overcome the dark forces and by effect save her own soul?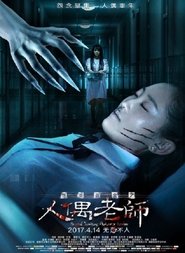 Haunted Dormitory - Marionette Teacher
Haunted Dormitory - Marionette Teacher
2017
IMDb 3.6/10 min
n/A
Terrifier
The Unseen
IMDb 2.4/10 min
Recovering from a tragedy, a young couple move into an old house on a quiet street. What was thought to bring them solace is now the source of their conflict. Crazy neighbors, odd noises, and something dead in crawl space have the couple struggling to determine what is reality and what is fiction. There's only one truth: no one is safe.
Beyond the Woods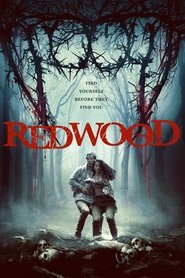 Redwood
IMDb 6.1/10 min
After some bad news back at home, Musician Josh and his girlfriend Beth head out to a secluded national park in search of some clarity on the situation they'll face when they return. But the couple get more than they bargained for when they ignore the advice of Park Rangers and venture off the trail, coming face to face with The Redwood's legendary wildlife. REDWOOD brings a fresh spin to a well worn mythology to create an edge of your seat horror movie that will shred your nerves and have you thinking twice about going camping again. Written by anonymous
The Portal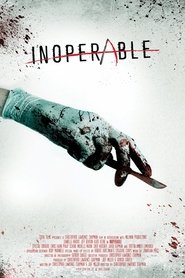 Inoperable
IMDb 4.7/10 min
A young woman wakes up in a seemingly evacuated hospital with a hurricane approaching and realizes the storm has awakened malevolent forces. It has caused her to be trapped in a time loop, and she must escape the hospital before the storm passes or she will be trapped there forever.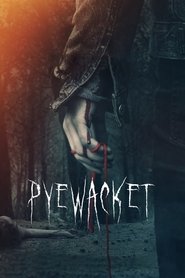 Pyewacket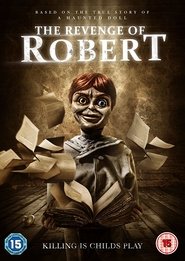 The Revenge of Robert the Doll
The Revenge of Robert the Doll
2018
IMDb 6.1/10 min
In Nazi Germany, a Toymaker takes possession of a mystical book which gives life to the inanimate. After evading the SS, who are under orders from Hitler to retrieve the book, the Toymaker boards a train in an attempt to flee the country. Thinking he's in the clear, the Toymaker soon discovers that a group of high ranking Nazi officers are also on board. Eventually his secret is revealed and the Nazis close in. But the Toymaker has already used the magical tome to bring a vintage doll called Robert to life - and Robert will stop at nothing to protect his master. So begins a blood soaked battle aboard the train as the Toymaker and the killer doll take on the Nazis. It's a fight to the death and only the victor will get off at the next stop. Written by North Bank Entertainment
Sequence Break
IMDb 4.9/10 min
A reclusive video arcade repair technician experiences bizarre biomechanical mutations and Cronenbergian hallucinations when a mysterious new arcade machine appears in his shop. Reality itself threatens to fracture as he works to solve its mystery and the new chaos that has entered his life.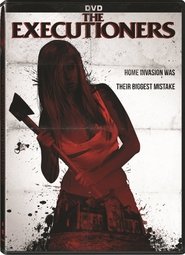 The Executioners
IMDb 4.9/10 min
When four female friends go on a retreat to a secluded lakeside cabin, they soon realise they're not alone. Masked intruders try to take them hostage, but as they fight back, the friends get a taste for something more than the will to survive. Will their fate be as victim or executioner? Written by anonomys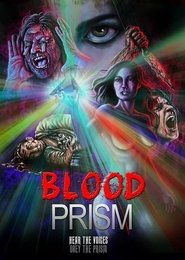 Blood Prism
IMDb 8/10 min
A successful artist and local art museum coordinator ("Cecilia") hears voices telling her to release 'troubled" individuals from this earth and into the serenity of the afterlife. Cecilia, now leading the life of a full-time serial killer, preys on the depressed, distraught, and hopeless as she attempts to find meaning behind the voices she hears. However, Cecilia meets a young man ("Lucas") who just may fill the void in her heart she has been missing her entire life.....the problem being Lucas is a suicidal, depressed man. Cecilia struggles between what her heart is telling her and what her voices are telling her about him. A story of love, life, and death. Written by KillerWolf Films
Haunted Routes: Evil East Coast Highway
Haunted Routes: Evil East Coast Highway
2018
IMDb 1.8/10 min
n/A
Primeval
IMDb 4.7/10 min
TV show star reporter Tim Manfrey and his cameraman Steven Johnson travel to Burundi to get sensational footage of a giant crococilian monster which attacked a UN identification team and the Tutsi-Hutu tribal civil war carnage mass grave corpses it was digging up in a Great Lakes marsh area. But it turns out danger also lurks in the armed form of a local war lord. Written by KGF Vissers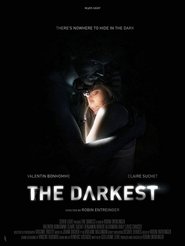 The Darkest
Anne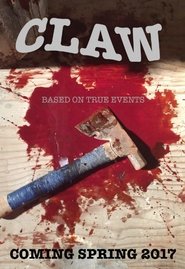 Claw