Watch History Movies Online Free
Browse through our fantastic selection of History Movies below and see if there is anything that you'd like to watch online for free from our index. There's nothing quite like enjoying an History Movie or two at home with some popcorn, a large pepsi and a good feeling inside from knowing that you didn't have to dish out even a cent to watch any of these awesome movies.
The Fighting 69th
Gaming In Color
IMDb 7.1/10 min
Diverse queer themes in game story lines and characters are an anomaly in the mainstream video game industry...
Exposed
IMDb 6.7/10 min
EXPOSED profiles eight women and men who use their nakedness to transport us beyond the last sexual and social taboos that our society holds dear...
Fat Man and Little Boy
Fat Man and Little Boy
1989
IMDb 6.5/10 min
This film reenacts the Manhattan Project, the secret wartime project in New Mexico where the first atomic bombs were designed and built.
Dunkirk
IMDb 7.1/10 min
A dramatization of the British Expeditionary Force's 1940 retreat to the beaches of France and the extraordinary seaborne evacuation that saved it from utter destruction by Nazi Germany.
Warriors of the Rainbow: Seediq Bale I
Warriors of the Rainbow: Seediq Bale I
2011
IMDb 7.5/10 min
An indigenous clan-based people living in harmony with nature find their way of life threatened when violent interlopers from another culture arrive, intent on seizing their natural resources and enslaving them.
The Special Relationship
The Special Relationship
2010
IMDb 6.8/10 min
A dramatization that traces former UK prime minister Tony Blair's relationships with Bill Clinton and George W. Bush.
Napoleon
IMDb 7.5/10 min
A film about the French Field Marshal's youth and early military career.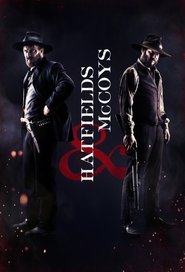 Hatfields & McCoys
War and Peace
IMDb 7.3/10 min
The story of five aristocratic families in Russia during the the Napoleonic Era.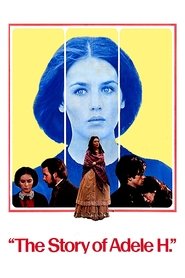 The Story of Adele H
The Story of Adele H
1975
IMDb 7.4/10 min
Adèle Hugo's unrequited love for a lieutenant.
The Charge of the Light Brigade
The Charge of the Light Brigade
1968
IMDb 6.7/10 min
A chronicle of events that led to the British involvement in the Crimean War against Russia and which...
The Secret Invasion
IMDb 5.9/10 min
In 1943, a group of hardened criminals is pardoned on the condition it accepts a mission to free a captive Italian general from the clutches of the Nazis.
Lone Wolf and Cub: White Heaven in Hell
13th
IMDb 8.2/10 min
An in-depth look at the prison system in the United States and how it reveals the nation's history of racial inequality.
Ethel & Ernest
IMDb 7.9/10 min
This hand drawn animated film, based on the award winning graphic novel by Raymond Briggs, is an intimate and affectionate depiction of the life and times of his parents, two ordinary Londoners living through extraordinary events.
Winnie Mandela
IMDb 6/10 min
A drama that chronicles the life of Winnie Mandela from her childhood through her marriage and her husband's incarceration.
What Now? Remind Me
IMDb 7.4/10 min
Joaquim Pinto, who has been living with HIV for more than two decades, looks back at his life in cinema, at his friendships and loves, at the mysteries of art and nature - while undergoing an experimental drug treatment.
Queen Christina
IMDb 7.8/10 min
Queen Christina of Sweden is a popular monarch who is loyal to her country. However, when she falls in love with a Spanish envoy, she must choose between the throne and the man she loves.
Revolution
IMDb 5.2/10 min
New York trapper Tom Dobb becomes an unwilling participant in the American Revolution after his son...
History of the World in 2 Hours
History of the World in 2 Hours
2011
IMDb 7/10 min
A rapid-fire history of our world, from the beginning of time as we know it to present day. This two-hour...
The Gathering Storm
IMDb 7.6/10 min
A love story offering an intimate look inside the marriage of Winston and Clementine Churchill during a particularly troubled, though little-known, moment in their lives.
Into the Storm
IMDb 7.1/10 min
Continuing the storyline of "The Gathering Storm", Churchill at War is a look at the former British prime minister's life and career at the end of WWII.
Bending the Light
IMDb 6.7/10 min
A Michael Apted documentary that honors the artisans and craft of still and motion photography and in particular the glass that captures it all.