Watch Documentary Movies Online Free
Browse through our fantastic selection of Documentary Movies below and see if there is anything that you'd like to watch online for free from our index. There's nothing quite like enjoying an Documentary Movie or two at home with some popcorn, a large pepsi and a good feeling inside from knowing that you didn't have to dish out even a cent to watch any of these awesome movies.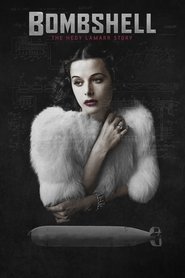 Bombshell: The Hedy Lamarr Story
Bombshell: The Hedy Lamarr Story
2017
IMDb 7.3/10 min
Hedy Lamarr was a Hollywood movie star who was hailed as the most beautiful and glamorous in the world. However, that was only the surface that tragically obscured her astounding true talents. Foremost of them was her inventive genius that a world blinded by her beauty could not recognize as far back as her youth in Austria with her homemade gadgets. This film explores Lamarr's life which included escaping a loveless marriage on the eve of Nazi Germany's conquest of her nation to a new career in Hollywood. However, her intellectual contributions were denied their due even when she offered them in the service of her new home during World War II. Only after years of career and personal decline in her troubled life would Lamarr learn that her staggering aptitude created brilliant engineering concepts that revolutionized telecommunications, which forced the world to realize the hidden abilities of a woman it had so unfairly underestimated. Written by Kenneth Chisholm (
[email protected]
)
The Coronation
Attenborough and the Sea Dragon
Attenborough and the Sea Dragon
2018
IMDb 7.3/10 min
n/A
Cruel and Unusual
IMDb 7.4/10 min
"Cruel and Unusual" is the story of three men who have spent longer in solitary confinement than any other prisoners in the US because of the murder of a prison guard in 1972 at Angola, the Louisiana state penitentiary. Robert King, Herman Wallace and Albert Woodfox were convicted by bribed and blind eye witnesses and with no physical evidence. Targeted as members of the Black Panther party the film follows their struggle against the miscarriage of justice and their cruel and unusual treatment. Their story culminated in 2016 with the release of Albert Woodfox after 43 years in solitary confinement.
Concorde: A Supersonic Story
Concorde: A Supersonic Story
2017
IMDb 7.5/10 min
n/A
500 Years
IMDb 6.4/10 min
From a historic genocide trial to the overthrow of a President, 500 YEARS tells a sweeping story of mounting resistance played out in Guatemala's recent history through the actions and perspectives of the majority indigenous Mayan population, who now stand poised to reimagine their society.
Manolo: The Boy Who Made Shoes for Lizards
Manolo: The Boy Who Made Shoes for Lizards
2017
IMDb 7/10 min
An in-depth portrait of MANOLO BLAHNIK, self-confessed 'cobbler' and the man regarded by most influential fashion figures as 'the best shoe-maker of the 20th and 21st centuries. A film for anyone who has ever looked longingly at a pair of... 'Manolos'
All Male, All Nude
David Gilmour Live at Pompeii
David Gilmour Live at Pompeii
2017
IMDb 8.7/10 min
Former lead guitarist and singer of Pink Floyd, David Gilmour returns decades later after previously performing there with Pink Floyd. David Gilmour returned for two concerts in the ancient stone Roman amphitheatre where gladiators fought in the first century A.D. as part of his 'Rattle That Lock' tour. Written by Simon Kornerud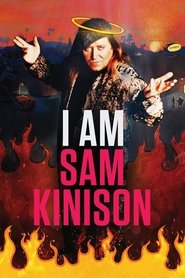 I Am Sam Kinison
IMDb 7.8/10 min
I Am Sam Kinison is a feature-length documentary film exploring the life and legacy of shock comic Sam Kinison, a former Pentecostal preacher turned stand-up comic who repurposed his pulpit-honed chops to the brazen rock 'n roll world of MTV-era comedy. Following a steep trajectory to fame, excess, despair and near-redemption, Sam meets a sudden and early death when struck by a drunk driver in 1992. Using extensive clips from his comedy specials that cover some of his favorite topics including marriage, women, homosexuality, God, religion and world hunger Sam tells much of his story himself in a barrage of comedic feints and blows, shrieking and misanthropic riffing. Added perspective is provided by a dynamic cast of friends, family, fellow comics and celebrity party-mates, augmented by animated sequences that illustrate and add color to energetic and often hilarious interviews. Key interviews include the inspired storytelling of Jay Leno, Bill Burr, Ted Nugent, Charlie Sheen, Joe Rogan, Corey Feldman, Bob Saget, Tommy Chong, Ron Jeremy, and others. Starting with a childhood head injury, Sam's story plots a course of failure, from his time as a Pentecostal preacher, culminating in a humiliating marriage. Finally stepping onto a comedy club stage in Houston, he finds his voice and true calling but it takes years of struggle before mainstream audiences are ready to hear his message. Yet with all the unbridled profligacy of his eventual fame and fortune, Sam never loses his faith in God and his raucous story is replete with biblical themes fueled by sex, drugs and rock 'n' roll. I Am Sam Kinison shocks, shticks and screams its way through a life and a wild career that shattered the status quo and changed comedy forever.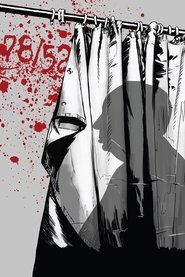 78/52: Hitchcock's Shower Scene
78/52: Hitchcock's Shower Scene
2017
IMDb 7.5/10 min
n/A
Frank Serpico
IMDb 7.3/10 min
In play at John jay college of criminal justice re:Thomas Beckett serpico played a tempter to the soon to be fallen becket for his unwavering religious convictions may have propelled serpico to face certain danger and even death which Beckett did not escape Written by danhiggins-39565
More Than T
IMDb 2.6/10 min
Finding one's path in life is infinitely complex, yet many trans people are externally defined solely by that small part of their journey. Through textured vignettes, collaborators Silas Howard (Transparent, By Hook or By Crook) and Jen Richards (Her Story, Frameline40) illuminate themes of family, resilience, self-determination, and finding your calling, through the perspective of trans people of color. Defense attorney Mia Yamamoto, who was imprisoned in a Japanese American internment camp as a child, illuminates a fight for human dignity that includes-and goes beyond-her later-in-life gender transition. Reverend Louis Mitchell survived the decimation of his community during the start of AIDS, and now finds himself spiritual leader to white, straight, cisgender seniors who accept him in his entirety. Joanna Cifredo advocates for other trans women, refusing to rest until her story of survival is the norm and not the exception. Gizelle Messina teaches others how to find beauty in themselves-and at her M·A·C studio-finding family and self-acceptance through work that is more than skin-deep. Octavia Lewis mentors Ti'aira Chanel, her own experiences providing the basis for family and collaboration, while Charles Whitewolf finds his voice, chosen family, and inspiration through Theatre of the Oppressed NYC. The subjects of this affirming and uplifting Showtime documentary series embody the familiar themes of discovering and understanding not only oneself, but also the full life that can be created out of a struggle for survival. Written by Sophia Lanza-Weil, Frameline
32 Pills: My Sister's Suicide
32 Pills: My Sister's Suicide
2017
IMDb 6.4/10 min
n/A
The Akron Holy War
IMDb 8.3/10 min
The Akron Holy War chronicles the storied high school football rivalry between two Akron, Ohio parochial powerhouses and the city that embraces them...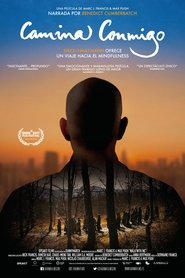 Walk with Me
IMDb 6.3/10 min
'Walk With Me' is meditative film about a community of Zen Buddhist monks and nuns who have dedicated their lives to mastering the art of mindfulness with their world-famous teacher Thich Nhat Hanh.
Bobbi Jene
IMDb 6/10 min
A love story portraying the dilemmas and inevitable consequences of ambition. It is a film about a woman's fight for independence, trying to succeed with her own art in the extremely competitive world of dance.
Gilbert
IMDb 7.7/10 min
GILBERT is a wildly funny and unexpectedly poignant portrait of the life and career of one of comedy's most iconic figures, Gilbert Gottfried.
Obey Giant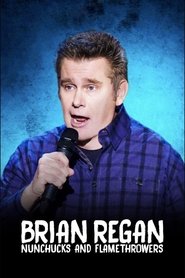 Brian Regan: Nunchucks and Flamethrowers
Brian Regan: Nunchucks and Flamethrowers
2017
IMDb 6.3/10 min
Future Ways of Living
Future Ways of Living
2017
IMDb 6.6/10 min
At the World Expo in Milan, a group of global thought leaders, designers and students come together...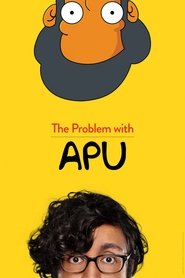 The Problem with Apu
The Problem with Apu
2017
IMDb 4.6/10 min
Comedian Hari Kondabolu confronts his cartoon nemesis, Apu Nahasapeemapetilon, the Indian convenience store owner from "The Simpsons".
Barbra: The Music... The Mem'ries... The Magic!
Barbra: The Music... The Mem'ries... The Magic!
2017
IMDb 7.5/10 min
Barbra Streisand's film concert event finds the legend joined by a roster of special guests, as she takes audiences on a journey of her life's work, like a stroll down mem'ry lane with a good friend.
Baltimore Rising
IMDb 5.8/10 min
Baltimore Rising follows activists, police officers, community leaders and gang affiliates, who struggle to hold Baltimore together in the wake of Freddie Gray's death in police custody.