Featured Movies
The Final Year
IMDb 5/10 89min
THE FINAL YEAR is a unique insiders' account of President Barack Obama's foreign policy team during their last year in office. Featuring unprecedented access inside the White House and State Department, THE FINAL YEAR offers an uncompromising view of the inner workings of the Obama Administration as they prepare to leave power after eight years.
Barbie & Her Sisters in a Puppy Chase
Barbie & Her Sisters in a Puppy Chase
2016
IMDb 5.1/10 75min
Barbie and her sisters discover everythingâ€ôs better when you do it together in this splashy...
A Futile and Stupid Gesture
A Futile and Stupid Gesture
2018
IMDb 7/10 101min
n/A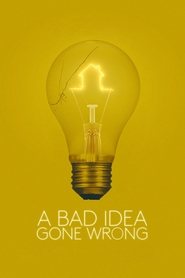 A Bad Idea Gone Wrong
A Bad Idea Gone Wrong
2017
IMDb 6.1/10 85min
Two would-be thieves forge a surprising relationship with with an unexpected housesitter when they accidentally trap themselves in a house they just broke into.
Scorched Earth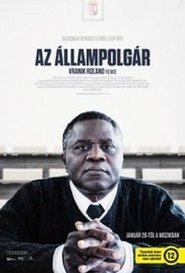 Az állampolgár
IMDb 7.3/10 109min
Wilson, a black man in his late fifties, has been living as a refugee in Hungary for years. He works...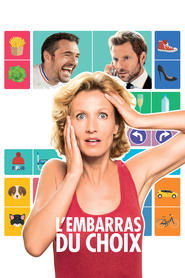 L'embarras du choix
IMDb 5.4/10 95min
Juliette's problem is that she is totally incapable of making up her mind about anything. So even at 40...
Tyler Perry's: Madea on the Run
Tyler Perry's: Madea on the Run
2017
IMDb 7.1/10 134min
Madea is on the run from the law. With no place to turn, she moves in with her friend Bam who is recovering from surgery and has no idea what is going on.
Tom Segura: Mostly Stories
Tom Segura: Mostly Stories
2016
IMDb 7.4/10 73min
The bearded, bawdy and comically bitter Tom Segura gets real about body piercings, the "Area 51" of men's bodies, and the lie he told Mike Tyson.
Reggie Watts: Spatial
Reggie Watts: Spatial
2016
IMDb 6.4/10 0min
Comedian/musician Reggie Watts brings viewers along on a one-of-a-kind surrealist experimental comedy adventure...
Monster Family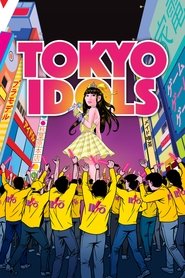 Tokyo Idols
IMDb 7/10 90min
Girl bands and their pop music permeate every moment of Japanese life. Following an aspiring pop singer and her fans, Tokyo Idols explores a cultural phenomenon driven by an obsession with young female sexuality, and the growing disconnect between men and women in hyper-modern societies
Buddymoon
IMDb 6.4/10 80min
When a former child actor is dumped by his fiancé days before the wedding, his excitable German best man takes him on the honeymoon instead: a backcountry trek in the remote mountains of Oregon.
Valerian and the City of a Thousand Planets
Valerian and the City of a Thousand Planets
2017
IMDb 7/10 137min
A dark force threatens Alpha, a vast metropolis and home to species from a thousand planets. Special operatives Valerian and Laureline must race to identify the marauding menace and safeguard not just Alpha, but the future of the universe.
I'm Not Ashamed
IMDb 5/10 112min
Based on the inspiring and powerful true story and journal entries of Rachel Joy Scott - the first student killed in the Columbine high school shooting on April 20,1999.
Seuls
IMDb 5.5/10 90min
Five kids wake up in a world where everybody has disappeared.
Christmas in Mississippi
Christmas in Mississippi
2017
IMDb 6.6/10 0min
Photographer Holly Logan (Jana Kramer) returns to her hometown of Gulfport, Mississippi for Christmas...
Justice League: Dawn of Apokolips
Justice League: Dawn of Apokolips
2017
IMDb 6.2/10 60min
After the events of Shattered Paragon, Batman tries to get the Justice League back together again in order to help Supergirl.
Sausage Party
IMDb 6.6/10 89min
A sausage strives to discover the truth about his existence.
Inside Voice
IMDb 7.2/10 n/Amin
Teenage boy Jeremy has a basic teen life. That is, until he tries on some Virtual Reality goggles at the mall. After that day, he starts saying everything that comes to hisd. From saying not the nicest thing to someone, or completely humiliating yourself, he's probably said it. As a resolution, he and his sister Victoria attempt to make his mouth speak for himself, and not hisd. Written by Lily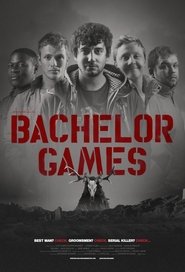 Bachelor Games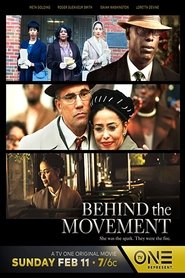 Behind the Movement
IMDb 7.1/10 n/Amin
Behind the Movement is a unique and fast-paced retelling of how Rosa Parks' refusal to give up her seat launched the history-making Montgomery Bus Boycott. The film will reveal the untold story of how a group of everyday people decided this incident was the right time to take a stand for their civil rights and demand equal treatment. Written by TV One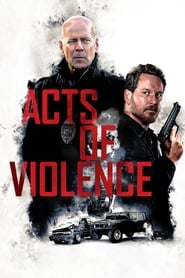 Acts of Violence
IMDb 5/10 86min
When his fiancee is kidnapped by human traffickers, Roman (Ashton Holmes) and his ex-military brothers set out to track her down and save her before it is too late. Along the way, Roman teams up with Avery (Bruce Willis), a cop investigating human trafficking and fighting the corrupted bureaucracy that has harmful intentions. Written by https://teaser-trailer.com
Suki demo nai kuseni
Suki demo nai kuseni
2016
IMDb 6.2/10 85min
Suki Demo Nai Kuseni is a Japanese romantic drama.This sensual drama follows a young woman in a love triangle with two young men.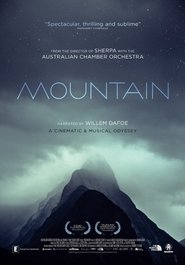 Mountain
Truth or Dare
IMDb 5.5/10 90min
Eight college friends head to a "Haunted Rental" for Halloween. But when they replay the game that made the house infamous, they awaken an evil spirit intent on stealing their souls.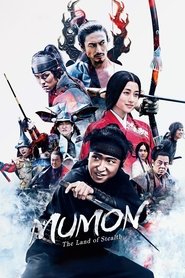 Mumon: The Land of Stealth
Mumon: The Land of Stealth
2017
IMDb 9/10 120min
What is the only thing that can stand in the way of a ruthless warlord after total domination of a country? Ninjas. When ninja Mumon kills another fierce ninja in order to claim a reward the repercussions are severe and involve the advancing army and the band of stealth fighters. Politics, warfare and sinister plots intertwine. Written by aghaemi
Novitiate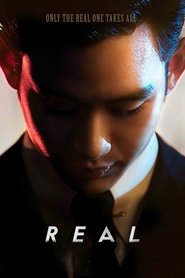 Real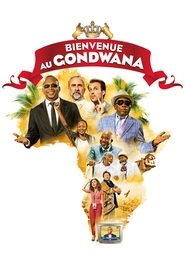 Bienvenue au Gondwana
Bienvenue au Gondwana
2016
IMDb 5.9/10 100min
The Dark Tower
IMDb 6/10 95min
The last Gunslinger, Roland Deschain, has been locked in an eternal battle with Walter O'Dim, also known as the Man in Black, determined to prevent him from toppling the Dark Tower, which holds the universe together. With the fate of the worlds at stake, good and evil will collide in the ultimate battle as only Roland can defend the Tower from the Man in Black