Featured Movies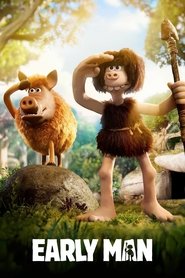 Early Man
Dismissed
IMDb 5.9/10 87min
An idealistic, straight-edge teacher is drawn down a horrid rabbit hole by an honors student when he gives him a B+ on a paper.
Joséphine, Pregnant & Fabulous
Joséphine, Pregnant & Fabulous
2016
IMDb 5.7/10 94min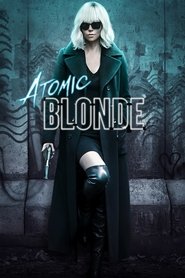 Atomic Blonde
IMDb 7.2/10 115min
An undercover MI6 agent is sent to Berlin during the Cold War to investigate the murder of a fellow agent and recover a missing list of double agents.
Dream Boat
IMDb 5.3/10 92min
Once a year, the Dream Boat sets sail - a cruise only for gay men. Far from their families and political restrictions...
Stephanie
IMDb 6.7/10 89min
An orphaned young girl with unworldly powers is taken in by a man and woman who claim to be her parents.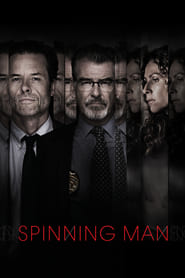 Spinning Man
IMDb 5.2/10 100min
Evan Birch is a family man and esteemed professor at a distinguished college, where his charm and reputation have made his philosophy class very popular. When a female student named Joyce goes missing, Evan's previous off-campus dalliances make his wife question his alibi. Gruff police Detective Malloy has even more reason to be suspicious when crucial evidence makes Evan the prime suspect in Joyce's disappearance. Suddenly, the questions Evan faces aren't merely academic - they're a matter of life or death.
Chef
IMDb 5.5/10 133min
Chef Roshan Kalra sets out to find the true source of happiness and reignite his passion for food while being more present in his son's life.
The Thousand Faces of Dunjia
The Thousand Faces of Dunjia
2017
IMDb 5.3/10 113min
Well Go USA brings us a film written and produced by Tsui Hark, and directed by Yuen Woo Ping. A group of misfit fighters with supernatural abilities battles an ancient evil bent on destroying mankind. They are the only ones who can protect us. Yuen Woo (Wo) Ping is best known for being the action director/choreographer of such films as Crouching Tiger, Hidden Dragon, The Matrix trilogy, and Tarantino's Kill Bill. This Wuxia film, a genre of Chinese fiction brimming with martial arts action and spellbinding visuals, was released December 15.
War for the Planet of the Apes
Star Trek Beyond
IMDb 7.3/10 122min
The USS Enterprise crew explores the furthest reaches of uncharted space, where they encounter a new ruthless enemy who puts them and everything the Federation stands for to the test.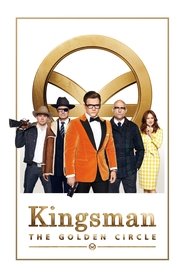 Kingsman: The Golden Circle
Kingsman: The Golden Circle
2017
IMDb 7.4/10 141min
When their headquarters are destroyed and the world is held hostage, the Kingsman's journey leads them to the discovery of an allied spy organization in the US. These two elite secret organizations must band together to defeat a common enemy.
Kuso
IMDb 5.4/10 105min
Events unfold after a devastating earthquake in Los Angeles.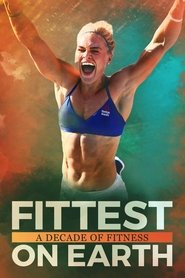 Fittest on Earth: A Decade of Fitness
Fittest on Earth: A Decade of Fitness
2017
IMDb 7.2/10 116min
The 2016 Reebok CrossFit Games were a grueling five-day, 15-event test to find the fittest man and woman on Earth...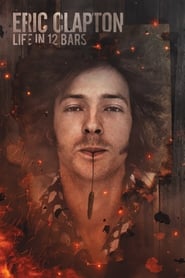 Eric Clapton: A Life in 12 Bars
Eric Clapton: A Life in 12 Bars
2017
IMDb 6/10 135min
n/A
HiGH & LOW the Movie 2/End of SKY
HiGH & LOW the Movie 2/End of SKY
2017
IMDb 7.8/10 n/Amin
Members of SWORD win against Wangan Rengogun, which is led by Kohaku . The city becomes peaceful again. Nevertheless, the most brutal gangs appear. The gangs are Doubt, led by Ranmaru Hayashi , and Prison Gang, led by Jeshi . These gangs try to dominate the area controlled by SWORD. The new gangs also go up against other gangs in the area. Finally, Doubt, with the help from Prison Gang, challenges White Rascals to fight. Written by Zaira
Morgan
IMDb 5.9/10 92min
A corporate risk-management consultant must decide whether or not to terminate an artificially created humanoid being.
Call Me by Your Name
Call Me by Your Name
2017
IMDb 8.5/10 132min
In Northern Italy in 1983, seventeen year-old Elio begins a relationship with visiting Oliver, his father's research assistant, with whom he bonds over his emerging sexuality, their Jewish heritage, and the beguiling Italian landscape.
USS Indianapolis: Men of Courage
USS Indianapolis: Men of Courage
2016
IMDb 5/10 128min
During World War II, an American navy ship is sunk by a Japanese submarine leaving 300 crewmen stranded in shark infested waters.
China Salesman
IMDb 3.9/10 110min
Yan Jian, a young Chinese IT engineer who volunteers to go to North Africa and help the company he works for to win a competition. The winner can own the right to control the communication between south and north. French spy Michael works for the West. His boss ordered him to go to the North Africa and win the competition, and they can control the greateral resources of Africa. He hired the best mercenary in Africa whose name is Lauder and a former general Kabbah to help him. Yan has discovered their conspiracy, he is the only one who can stop them.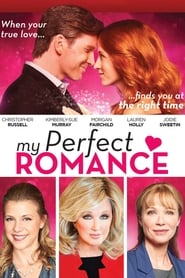 My Perfect Romance
IMDb 7.2/10 N/Amin
Newly appointed CEO of Robinson Tech, Wes Robinson, is looking for new ideas to boost the company's sales. Vivian Blair, a program developer, shares a dating algorithm she has been working ...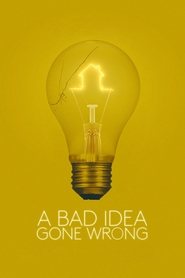 A Bad Idea Gone Wrong
A Bad Idea Gone Wrong
2017
IMDb 6.1/10 85min
Two would-be thieves forge a surprising relationship with with an unexpected housesitter when they accidentally trap themselves in a house they just broke into.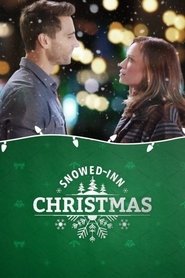 Snowed-Inn Christmas
Snowed-Inn Christmas
2017
IMDb 7.3/10 0min
Jenna Hudson (Bethany Joy Lenz) and Kevin Jenner (Andrew Walker) are polar opposites working for the same online publication in New York City...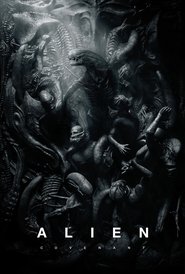 Alien: Covenant
IMDb 6.9/10 122min
The crew of a colony ship, bound for a remote planet, discover an uncharted paradise with a threat beyond their imagination, and must attempt a harrowing escape.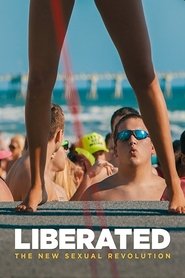 Liberated: The New Sexual Revolution
Liberated: The New Sexual Revolution
2017
IMDb 7.3/10 84min
Liberated: The New Sexual Revolution is a documentary about today's young adult hookup culture. The film follows the journey of college students during their Spring Break revelries, offering an insightful look into their attitudes and behaviors regarding sex. It is an honest and raw depiction of this casual sex environment where sexual violation has become normal. Liberated widens the view of today's hookup culture by examining the role of pop-culture in shaping conceptions of gender and sexuality that underlie this new sexual revolution. Written by Benjamin Nolot
King Arthur: Legend of the Sword
King Arthur: Legend of the Sword
2017
IMDb 7.3/10 126min
Robbed of his birthright, Arthur comes up the hard way in the back alleys of the city. But once he pulls the sword from the stone, he is forced to acknowledge his true legacy - whether he likes it or not.
Kabali
IMDb 6.7/10 153min
Before Indian Independence, many Tamils from South India were sent to Malaysia as indentured laborers. Kabali, the protagonist, fights this oppression. After a lengthy imprisonment, he is more determined than ever to fight for his people.
Logan
IMDb 8.5/10 137min
In the near future, a weary Logan cares for an ailing Professor X somewhere on the Mexican border. However, Logan's attempts to hide from the world and his legacy are upended when a young mutant arrives, pursued by dark forces.
I'm Not Ashamed
IMDb 5/10 112min
Based on the inspiring and powerful true story and journal entries of Rachel Joy Scott - the first student killed in the Columbine high school shooting on April 20,1999.
Kurosaki-kun no iinari ni nante naranai
Kurosaki-kun no iinari ni nante naranai
2016
IMDb 6.7/10 93min
Based on the manga with the same name, the story follows Yu Akabane who is moved to the dormitory following her father's transfer for work...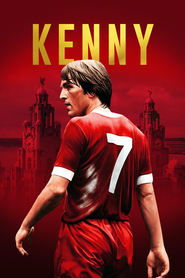 Kenny
IMDb 7.3/10 86min
An intimate and revealing portrait of Kenny Dalglish - the player, the man, the truth.
Sundown
IMDb 5.5/10 103min
High school seniors Logan and Blake prepare for an epic Spring Break as they travel to the beautiful...