Featured Movies
The Guilty
IMDb 7.8/10 85min
A police officer assigned alarm dispatch duty enters a race against time when he answers an emergency call from a kidnapped woman.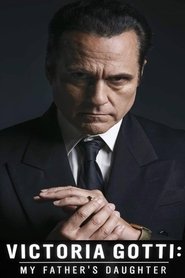 Victoria Gotti: My Father's Daughter
Victoria Gotti: My Father's Daughter
2019
IMDb N/A/10 N/Amin
A revealing look at the life of Victoria Gotti, the daughter of notorious mob boss John Gotti.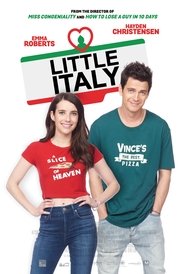 Little Italy
IMDb 7.7/10 102min
A young couple must navigate a blossoming romance, amidst a war between their families' competing pizza restaurants.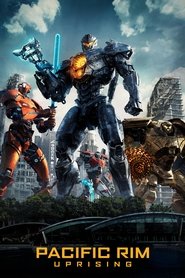 Pacific Rim: Uprising
Pacific Rim: Uprising
2018
IMDb 6.0/10 111min
Jake Pentecost, son of Stacker Pentecost, reunites with Mako Mori to lead a new generation of Jaeger pilots, including rival Lambert and 15-year-old hacker Amara, against a new Kaiju threat.
Love, Romance, & Chocolate
Love, Romance, & Chocolate
2019
IMDb N/A/10 N/Amin
Emma and chocolatier Luc compete for Belgium's Royal Chocolatier. The beauty and romance of Bruges inspire unique chocolate combinations, but will their entry win without them losing their hearts?
Cold War
IMDb 8.0/10 88min
A passionate love story between two people of different backgrounds and temperaments, who are fatefully mismatched, set against the background of the Cold War in the 1950s in Poland, Berlin, Yugoslavia and Paris.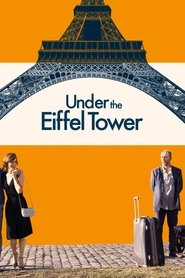 Under the Eiffel Tower
Under the Eiffel Tower
2018
IMDb 5.3/10 87min
Stuart is a having a mid-life crisis. Desperate for something more in life, he tags along on his best friend's family vacation to Paris - then proposes to his friend's 24-year-old daughter, Rosalind, while standing under the Eiffel Tower.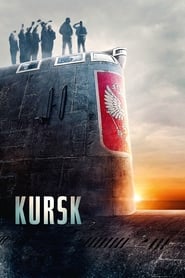 Kursk
IMDb 6.8/10 117min
The film follows the 2000 K-141 Kursk submarine disaster and the governmental negligence that followed. As the sailors fight for survival, their families desperately battle political obstacles and impossible odds to save them.
Scooby-Doo! and the Curse of the 13th Ghost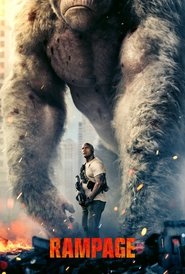 Rampage
IMDb 6.4/10 107min
Primatologist Davis Okoye shares an unshakable bond with George, the extraordinarily intelligent gorilla who has been in his care since birth. But a rogue genetic experiment gone awry transforms this gentle ape into a raging monster. As these newly created monsters tear across North America, destroying everything in their path, Okoye teams with a discredited genetic engineer to secure an antidote, fighting his way through an ever-changing battlefield, not only to halt a global catastrophe but to save the fearsome creature that was once his friend. Written by Anonymous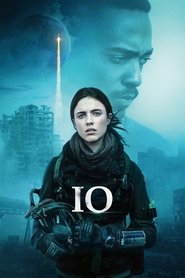 IO
IMDb N/A/10 N/Amin
Sam (Margaret Qualley), one of the last survivors on a post-cataclysmic Earth, is a young scientist dedicated to finding a way for humans to adapt and survive, rather than abandon their ...
Hoaxed
IMDb N/A/10 125min
HOAXED is an insider's look at the Fake News phenomenon and the consequences of media misinformation, with interviews from those who have been accused of spreading it themselves.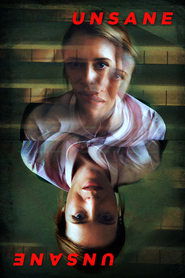 Unsane
IMDb 6.5/10 97min
A young woman is involuntarily committed to a mental institution, where she is confronted by her greatest fear--but is it real or a product of her delusion?
Finding Dory
IMDb 8.2/10 97min
The friendly-but-forgetful blue tang fish reunites with her loved ones, and everyone learns a few things about the real meaning of family along the way.
Fifty Shades Freed
IMDb 3.9/10 105min
Believing they have left behind shadowy figures from their past, newlyweds Christian and Ana fully embrace an inextricable connection and shared life of luxury. But just as she steps into her role as Mrs. Grey and he relaxes into an unfamiliar stability, new threats could jeopardize their happy ending before it even begins. Written by Official Synopsis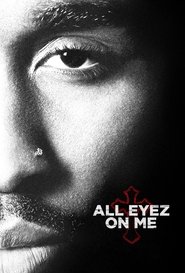 All Eyez on Me
IMDb 6.2/10 140min
Tells the true and untold story of prolific rapper, actor, poet and activist Tupac Shakur.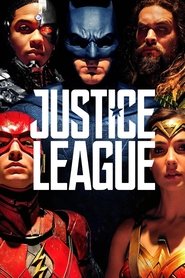 Justice League
IMDb 7.4/10 120min
Fueled by his restored faith in humanity and inspired by Superman's selfless act, Bruce Wayne enlists the help of his newfound ally, Diana Prince, to face an even greater enemy.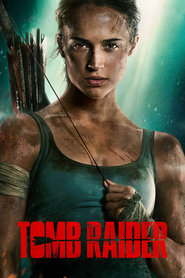 Tomb Raider
IMDb 6.9/10 118min
Lara Croft is the fiercely independent daughter of an eccentric adventurer who vanished when she was scarcely a teen. Now a young woman of 21 without any real focus or purpose, Lara navigates the chaotic streets of trendy East London as a bike courier, barely making the rent, and takes college courses, rarely making it to class. Determined to forge her own path, she refuses to take the reins of her father's global empire just as staunchly as she rejects the idea that he's truly gone. Advised to face the facts and move forward after seven years without him, even Lara can't understand what drives her to finally solve the puzzle of his mysterious death. Going explicitly against his final wishes, she leaves everything she knows behind in search of her dad's last-known destination: a fabled tomb on a mythical island that might be somewhere off the coast of Japan. But her mission will not be an easy one; just reaching the island will be extremely treacherous. Suddenly, the stakes couldn't be higher for Lara, who-against the odds and armed with only her sharpd, blind faith and inherently stubborn spirit-must learn to push herself beyond her limits as she journeys into the unknown. If she survives this perilous adventure, it could be the making of her, earning her the name tomb raider. Written by Warner Bros. Pictures
Guardians of the Galaxy Vol. 2
Guardians of the Galaxy Vol. 2
2017
IMDb 8.1/10 136min
Set to the backdrop of Awesome Mixtape #2, 'Guardians of the Galaxy Vol. 2' continues the team's adventures as they unravel the mystery of Peter Quill's true parentage.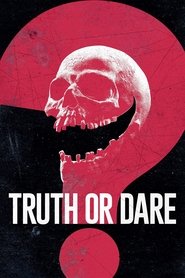 Truth or Dare
IMDb 4.4/10 100min
A harmless game of Truth or Dare among friends turns deadly when someone -- or something -- begins to punish those who tell a lie or refuse the dare.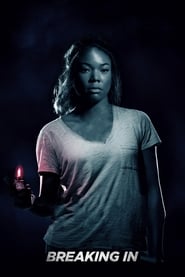 Breaking In
IMDb 4.9/10 88min
A woman fights to protect her family during a home invasion.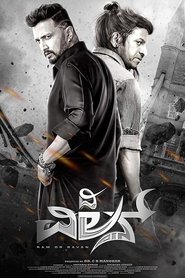 The Villain
IMDb 6.4/10 176min
An interesting adaption of the relationship and the analogy of the iconic characters Ram and Ravan set in the present day world.
I Feel Pretty
IMDb 4.6/10 110min
A woman struggling with insecurity wakes from a fall believing she is the most beautiful and capable woman on the planet. Her new confidence empowers her to live fearlessly, but what happens when she realizes her appearance never changed?
Clara
IMDb 7.4/10 105min
An obsessive astronomer and a curious artist form an unlikely bond which leads them to a profound, scientific discovery.
The Amityville Murders
The Amityville Murders
2018
IMDb N/A/10 N/Amin
On the night of November 13, 1974, Ronald DeFeo, Jr. took a high-powered rifle and murdered his entire family as they slept. At his trial, DeFeo claimed that "voices" in the house commanded him to kill. This is their story.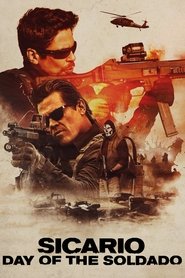 Sicario, Day of the Soldado
Sicario, Day of the Soldado
2018
IMDb N/A/10 N/Amin
The drug war on the US-Mexico border has escalated as the cartels have begun trafficking terrorists across the US border. To fight the war, federal agent Matt Graver re-teams with the mercurial Alejandro.
Braven
Batman: Gotham by Gaslight
Batman: Gotham by Gaslight
2018
IMDb 7.4/10 78min
In an age of mystery and superstition, how would the people of Gotham react to a weird creature of the night, a bat-garbed vigilante feared by the guilty and the innocent alike? The very first Elseworlds tale re-imagines the Dark Knight detective in Victorian times and pits him against the infamous murderer Jack the Ripper.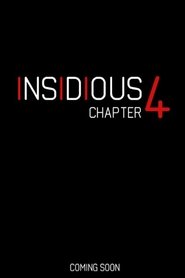 Insidious: Chapter 4
Insidious: Chapter 4
2018
IMDb /10 0min
Plot unknown. The fourth installment of the 'Insidious' franchise.
The Children Act
IMDb N/A/10 105min
As her marriage to Jack (Stanley Tucci) founders, eminent High Court judge Fiona Maye (Emma Thompson) has a life-changing decision to make at work - should she force a teenage boy, Adam (...
The Little Mermaid
IMDb N/A/10 82min
A young reporter and his niece discover a beautiful and enchanting creature they believe to be the real little mermaid.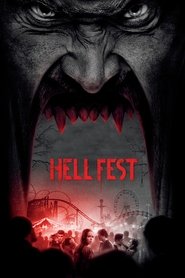 Hellfest
IMDb N/A/10 N/Amin
The film is set on Halloween night at a horror theme park where a costumed killer begins slaying innocent patrons who believe that it's all part of the show.