Featured Movies
Free Solo
IMDb 8.6/10 100min
Follow Alex Honnold as he becomes the first person to ever free solo climb Yosemite's 3,000ft high El Capitan Wall. With no ropes or safety gear, he completed arguably the greatest feat in rock climbing history.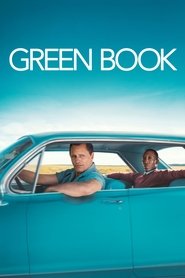 Green Book
IMDb 8.3/10 130min
A working-class Italian-American bouncer becomes the driver of an African-American classical pianist on a tour of venues through the 1960s American South.
Escape Room
IMDb 6.4/10 99min
Six strangers find themselves in circumstances beyond their control, and must use their wits to survive.
Happy Death Day 2U
IMDb N/A/10 100min
Tree Gelbman discovers that dying over and over was surprisingly easier than the dangers that lie ahead.
What Men Want
IMDb 3.7/10 N/Amin
A woman is boxed out by the male sports agents in her profession, but gains an unexpected edge over them when she develops the ability to hear men's thoughts.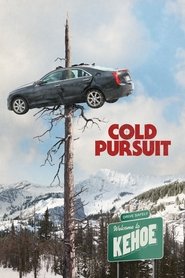 Cold Pursuit
IMDb 7.4/10 118min
A snowplow driver seeks revenge against the drug dealers he thinks killed his son. Based on the 2014 Norwegian film 'In Order of Disappearance'.
Vice
IMDb 7.0/10 132min
The story of Dick Cheney, an unassuming bureaucratic Washington insider, who quietly wielded immense power as Vice President to George W. Bush, reshaping the country and the globe in ways that we still feel today.
A Star Is Born
IMDb 9.2/10 135min
A musician helps a young singer and actress find fame, even as age and alcoholism send his own career into a downward spiral.
The 61st Annual Grammy Awards
The 61st Annual Grammy Awards
2019
IMDb 5.5/10 164min
Award-winning sing-songwriter Alicia Keys hosts a night celebrating the top achievements in the music industry, including special performances from Kacey Musgraves, Janelle Monáe, Shawn Mendes, Post Malone, Cardi B and more.
Mary Queen of Scots
IMDb 6.5/10 124min
Mary Stuart's attempt to overthrow her cousin Elizabeth I, Queen of England, finds her condemned to years of imprisonment before facing execution.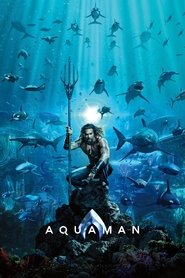 Aquaman
IMDb N/A/10 N/Amin
Arthur Curry learns that he is the heir to the underwater kingdom of Atlantis, and must step forward to lead his people and be a hero to the world.
Alita: Battle Angel
Glass
IMDb 7.3/10 129min
Security guard David Dunn uses his supernatural abilities to track Kevin Wendell Crumb, a disturbed man who has twenty-four personalities.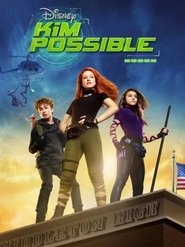 Kim Possible
IMDb N/A/10 N/Amin
Everyday teen hero Kim Possible (Sadie Stanley) and her best friend Ron Stoppable (Sean Giambrone) embark on their freshman year of high school, all while saving the world from evil ...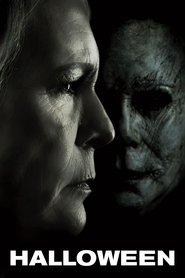 Halloween
IMDb 8.0/10 109min
Laurie Strode comes to her final confrontation with Michael Myers, the masked figure who has haunted her since she narrowly escaped his killing spree on Halloween night four decades ago.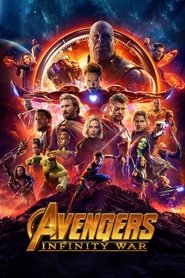 Avengers: Infinity War
Avengers: Infinity War
2018
IMDb N/A/10 156min
The Avengers and their allies must be willing to sacrifice all in an attempt to defeat the powerful Thanos before his blitz of devastation and ruin puts an end to the universe.
The Nutcracker and the Four Realms
The Nutcracker and the Four Realms
2018
IMDb 5.6/10 99min
A young girl is transported into a magical world of gingerbread soldiers and an army of mice.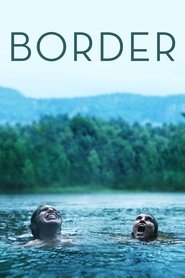 Border
IMDb 7.2/10 110min
A customs officer who can smell fear develops an unusual attraction to a strange traveler while aiding a police investigation which will call into question her entire existence.
Holmes & Watson
IMDb 3.9/10 90min
A humorous take on Sir Arthur Conan Doyle's classic mysteries featuring Sherlock Holmes and Doctor Watson.
Instant Family
IMDb 7.6/10 118min
A couple find themselves in over their heads when they foster three children.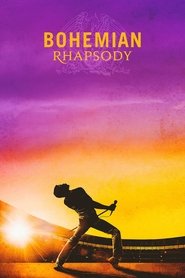 Bohemian Rhapsody
IMDb N/A/10 134min
A chronicle of the years leading up to Queen's legendary appearance at the Live Aid (1985) concert.
Suspiria
IMDb 7.3/10 152min
A darkness swirls at the center of a world-renowned dance company, one that will engulf the artistic director, an ambitious young dancer, and a grieving psychotherapist. Some will succumb to the nightmare. Others will finally wake up.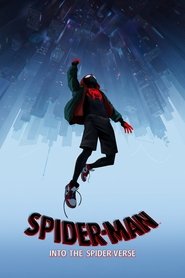 Spider-Man: Into the Spider-Verse
Spider-Man: Into the Spider-Verse
2018
IMDb N/A/10 N/Amin
Spider-Man crosses parallel dimensions and teams up with the Spider-Men of those dimensions to stop a threat to all reality.
Creed II
IMDb 8.7/10 130min
Under the tutelage of Rocky Balboa, light heavyweight contender Adonis Creed faces off against Viktor Drago, the son of Ivan Drago.
Widows
IMDb 7.1/10 129min
Set in contemporary Chicago, amidst a time of turmoil, four women with nothing in common except a debt left behind by their dead husbands' criminal activities, take fate into their own hands, and conspire to forge a future on their own terms.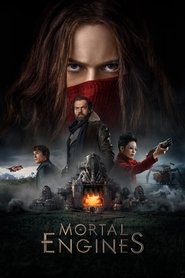 Mortal Engines
IMDb N/A/10 N/Amin
A mysterious young woman named Hester Shaw joins forces with Anna Fang, a dangerous outlaw with a bounty on her head, and Tom Natsworthy, an outcast from London, to lead a rebellion against a giant predator city on wheels.
Fantastic Beasts: The Crimes of Grindelwald
Fantastic Beasts: The Crimes of Grindelwald
2018
IMDb 7.4/10 134min
The second installment of the "Fantastic Beasts" series set in J.K. Rowling's Wizarding World featuring the adventures of magizoologist Newt Scamander.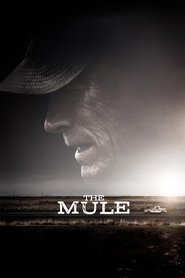 The Mule
IMDb 7.3/10 116min
A 90-year-old horticulturist and Korean War veteran is caught transporting $3 million worth of cocaine through Illinois for a Mexican drug cartel.
The Lego Movie 2: The Second Part
The Lego Movie 2: The Second Part
2019
IMDb N/A/10 N/Amin
It's been five years since everything was awesome and the citizens are facing a huge new threat: LEGO DUPLO® invaders from outer space, wrecking everything faster than they can rebuild.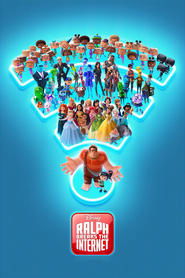 Ralph Breaks the Internet