Featured Movies
Blockers
IMDb 6.6/10 102min
Three parents try to stop their daughters from having sex on Prom night.
The Death of Stalin
Truth or Dare
IMDb 5.5/10 90min
Eight college friends head to a "Haunted Rental" for Halloween. But when they replay the game that made the house infamous, they awaken an evil spirit intent on stealing their souls.
Mary and the Witch's Flower
Mary and the Witch's Flower
2017
IMDb 6.8/10 102min
Mary is an ordinary young girl stuck in the country with her Great-Aunt Charlotte and seemingly no adventures or friends in sight. She follows a mysterious cat into the nearby forest, where she discovers an old broomstick and the strange Fly-by-Night flower, a rare plant that blossoms only once every seven years and only in that forest. Together the flower and the broomstick whisk Mary above the clouds and far away to Endor College - a school of magic run by headmistress Madam Mumblechook and the brilliant Doctor Dee. But there are terrible things happening at the school, and, when Mary tells a lie, she must risk her life to try to set things right. Based on Mary Stewart's 1971 classic children's book "The Little Broomstick", "Mary and The Witch's Flower" is an action-packed film full of jaw-dropping imaginative worlds, ingenious characters, and the stirring, heartfelt story of a young girl trying to find a place in the world. Featuring the voices of Ruby Barnhill and Academy Award-winners Kate Winslet and Jim Broadbent.
Incredibles 2
IMDb N/A/10 N/Amin
Bob Parr (Mr. Incredible) is left to care for Jack-Jack while Helen (Elastigirl) is out saving the world.
The Death of Superman
The Death of Superman
2018
IMDb N/A/10 72min
Superman battles against an insurmountable foe named Doomsday.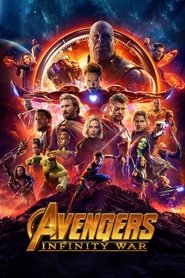 Avengers: Infinity War
Avengers: Infinity War
2018
IMDb N/A/10 156min
The Avengers and their allies must be willing to sacrifice all in an attempt to defeat the powerful Thanos before his blitz of devastation and ruin puts an end to the universe.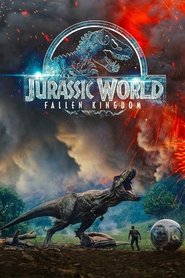 Jurassic World: Fallen Kingdom
Jurassic World: Fallen Kingdom
2018
IMDb 8.3/10 128min
When the island's dormant volcano begins roaring to life, Owen and Claire mount a campaign to rescue the remaining dinosaurs from this extinction-level event.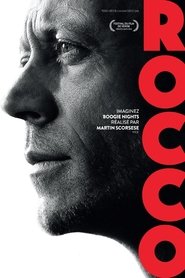 Rocco
IMDb 6.3/10 105min
A behind-the-scene account of the porn world and its stars as they've never been seen before - and the no-holds-barred portrait of a true giant.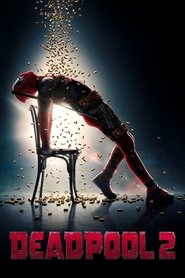 Deadpool 2
IMDb 8.4/10 119min
Foul-mouthed mutant mercenary Wade Wilson (AKA. Deadpool), brings together a team of fellow mutant rogues to protect a young boy of supernatural abilities from the brutal, time-traveling mutant, Cable.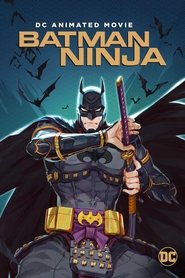 Batman Ninja
IMDb N/A/10 85min
Batman, along with a number of his allies and adversaries, finds himself transplanted from modern Gotham City to feudal Japan.
Escape Plan 2: Hades
Escape Plan 2: Hades
2018
IMDb N/A/10 N/Amin
Sequel to the 2013 film that featured a security expert named Ray Breslin, who used his skills to test out the reliability of maximum security prisons.
Beyoncé: Lemonade
IMDb 8.1/10 46min
A view of a woman's journey through life.
Babumoshai Bandookbaaz
Babumoshai Bandookbaaz
2017
IMDb 7.1/10 122min
The movie, filled with humor and romance, is a quirky ride into the life and times of a small time contract killer, Babu, played by Nawazuddin Siddiqui. The film spins around his love, his friends, his rivalries and his revenge.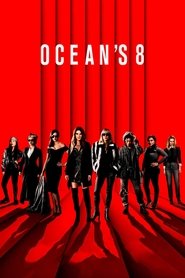 Ocean's 8
IMDb N/A/10 N/Amin
Debbie Ocean gathers a crew to attempt an impossible heist at New York City's yearly Met Gala.
Permission
Action Hero Biju
IMDb 7.7/10 144min
The life of an honest and determined police officer Biju and the various criminals he puts behind bars.
I Feel Pretty
IMDb 4.6/10 110min
A woman struggling with insecurity wakes from a fall believing she is the most beautiful and capable woman on the planet. Her new confidence empowers her to live fearlessly, but what happens when she realizes her appearance never changed?
The Ritual
Life of the Party
IMDb 5.5/10 105min
After her husband abruptly asks for a divorce, a middle-aged mother returns to college in order to complete her degree.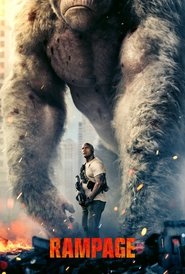 Rampage
IMDb 6.4/10 107min
Primatologist Davis Okoye shares an unshakable bond with George, the extraordinarily intelligent gorilla who has been in his care since birth. But a rogue genetic experiment gone awry transforms this gentle ape into a raging monster. As these newly created monsters tear across North America, destroying everything in their path, Okoye teams with a discredited genetic engineer to secure an antidote, fighting his way through an ever-changing battlefield, not only to halt a global catastrophe but to save the fearsome creature that was once his friend. Written by Anonymous
Hereditary
IMDb 7.4/10 127min
When the matriarch of the Graham family passes away, her daughter's family begins to unravel cryptic and increasingly terrifying secrets about their ancestry.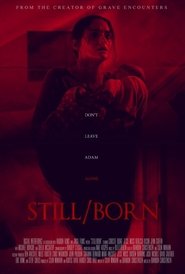 Still/Born
IMDb 5.5/10 87min
Mary, a new mother, gives birth to twins, but only one of them is alive. While taking care of her living child, Adam, she suspects that something, a supernatural entity, has chosen him and will stop at nothing to take him from her. Written by Mohamed K Mahdy
Solo: A Star Wars Story
Solo: A Star Wars Story
2018
IMDb N/A/10 135min
During an adventure into a dark criminal underworld, Han Solo meets his future copilot Chewbacca and encounters Lando Calrissian years before joining the Rebellion.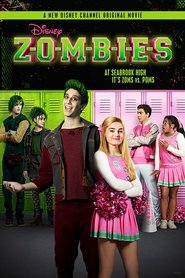 Zombies
IMDb 6.6/10 120min
Disney's "ZOMBIES" is a music and dance filled story set in the fictitious world of Seabrook, a cookie-cutter community brimming with perky conformity, 50 years after a zombie apocalypse. Today, the zombies pose no threat, but are required to live in Zombietown, an isolated, rundown community infused with their unique creative spirit. When zombies are finally allowed to enroll in Seabrook High School, the charming, charismatic zombie Zed, who is determined to play football, meets freshman Addison, who dreams of being a cheerleader - the ultimate form of status in Seabrook. Addison takes a lot of flak for befriending Zed and his zombie friends, but comes to learn that zombies and cheerleaders aren't so different after all. Zed and Addison work together to show Seabrook what they can achieve when they embrace their differences and celebrate what makes them a community. Written by Disney Channel PR
Hostiles
Beauty and the Beast
Beauty and the Beast
2017
IMDb 7.7/10 129min
An adaptation of the fairy tale about a monstrous-looking prince and a young woman who fall in love.
True to the Game
IMDb 6.1/10 108min
A charismatic drug lord tries to start a new life after he falls for a young woman from Philadelphia.
Ready Player One
IMDb 8.1/10 140min
When the creator of a virtual reality world called the OASIS dies, he releases a video in which he challenges all OASIS users to find his Easter Egg, which will give the finder his fortune.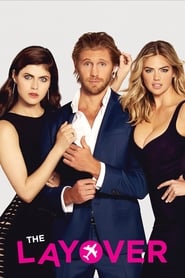 The Layover
IMDb 5.5/10 88min
Two friends go on a road trip together.
Me Before You
IMDb 7.6/10 110min
A girl in a small town forms an unlikely bond with a recently-paralyzed man she's taking care of.
From Straight A's to XXX
From Straight A's to XXX
2017
IMDb 5.1/10 87min
When a change of circumstances leaves Miriam unable to pay her college tuition, she makes a surprising decision: to start performing in adult films...